Activewear: The Best Friend of Every Fitness Lover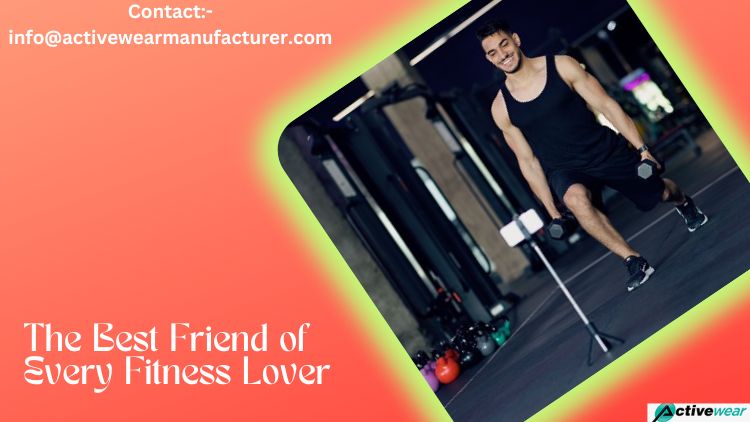 Activewear not only feels good and looks good but also does great in any fitness lover's life. If you are a workout enthusiast yourself then you would know how working out benefits your body and helps you perform at your best. Right from the fabric you choose to the style and cut of your clothes, proper activewear supports your body and helps you to get the most out of your workouts.
Compelling Activewear Benefits
How you are feeling majorly affects your performance. You will tackle your workout with greater determination if your outfit instills a sense of confidence in you. Even simply having them in your wardrobe will encourage you and help you hit the gym daily. Supportive, comfortable activewear makes the idea of exercising more appealing, which in turn makes it easier to turn your workouts into a regular habit.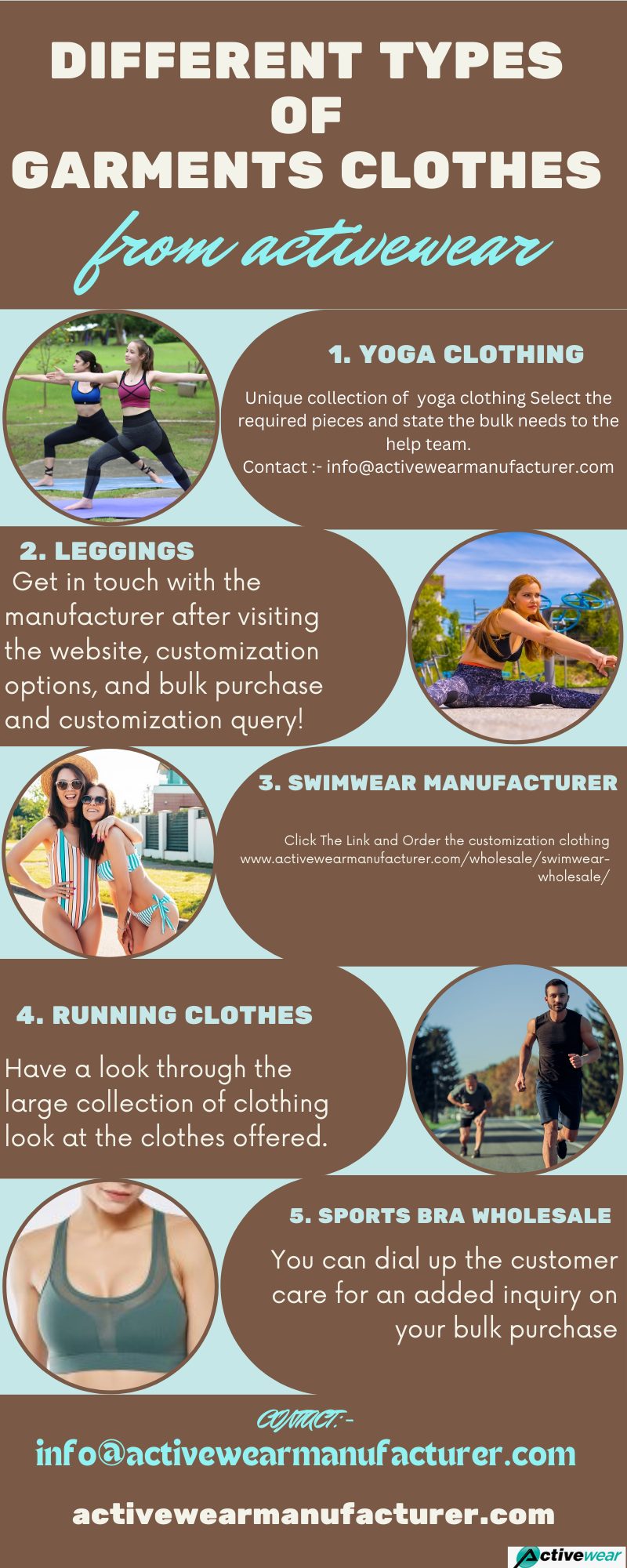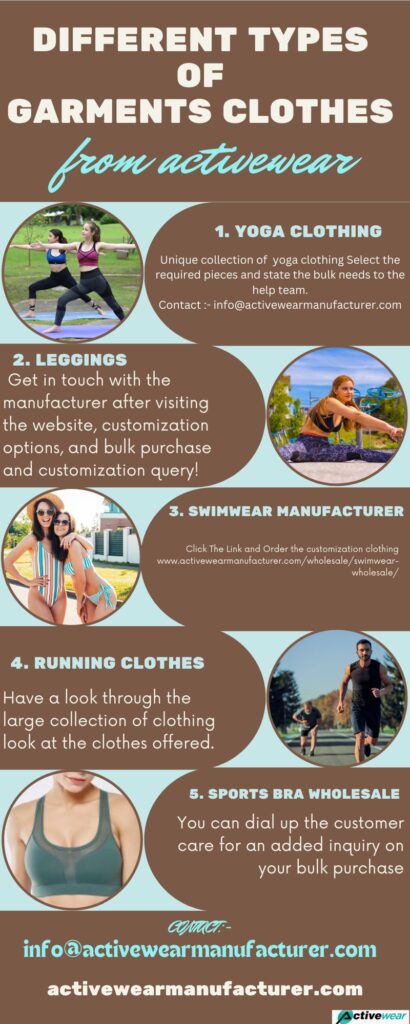 Enhanced blood flow is another health benefit of wearing activewear which you experience as you work out. Compression wear triggers blood flow to and from your limbs. This delivers more oxygen to your muscles, letting them work better throughout your exercise routine. The additional stability and oxygenation compression wear offers can also help in post-workout recovery and decrease fatigue. If you are a business owner reading this blog and wondering where to grab innovative, quality custom activewear for your precious customers, hurry and connect with one of the best custom activewear manufacturers today!
Exercising means you need to work out hard (i.e if you wish to achieve a great shape or remain fit), but then, all the moisture can cling to your body and make you uncomfortable. This is the reason why activewear comprises moisture-wicking materials that let your skin breathe. Other than keeping you comfortable, activewear helps you regulate your internal body temperature. As the sweat dries, it helps cool down your body and keeps you from overheating as you continue breaking a sweat.
Compression wear, sports bras, fitness leggings, and other activewear pieces provide support for your body as you move around. High-impact tasks such as running can put a strain on the muscles, cause aches and even damage the tissue if you are not being careful. Adequate support prevents tissue and muscles from moving around too much, keeping you comfortable and safe as you exercise.
You always need to pick the right sports bra if you are keen on working hard. Whatever the level of intensity or exercise type, the sports bra will prove to be helpful in it. Going for a bra that doesn't support you can put a massive strain on your breast tissue. This can make your busts feel painful, uncomfortable, and even achy during exercise and after. The sports bras brought by prominent Australian activewear manufacturers are truly worth a sight and are perfect for working out!
Relevant Blog:- The Activewear Tips That Women Must Remember While Wearing Fitness Clothing