The Activewear Tips That Women Must Remember While Wearing Fitness Clothing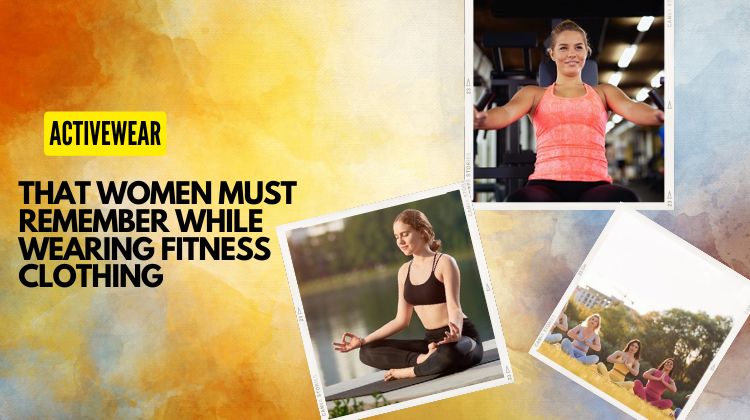 Are you the ultimate fitness freak and love to get clad in the most stylish looks for the gym sessions? Today, when the fashion world is growing so fast, it has become the ultimate requisite to look updated at the gym classes, too. Looking good and feeling great is essential to spruce up your performance at the gym and you must lay our hands on the most hip and happening activewear pieces. If you are still wondering how to choose the most comfortable and stylish clothing items, then you need to look at the different blogs by the style bloggers or the celeb motivation stance from the media channels.
The activewear market is growing with time, and you need to keep up with the pace. The leggings to the sports bras and the tees or capris and shorts, you need to be in sync with the fashion highlights that you witness around you.
Here are some of the best activewear tips that can be used to get the best fitness looks brought in by leading fitness clothing manufacturer.
Always Choose Colours that Suit You
There are times when the fitness wear colors keep changing, and you don't need to always stick to them. You can choose your own preferred colors that suit your style statement well, be it the pastels, the color blocked ones or the neons. There are a number of color options that are trending right now, and you can choose the ones that complement your personality.
Always Give More Importance to Quality
There are two factors that determine your choice of activewear, the one being quality and the other being style. You have to be very particular about choosing the right clothes that conform on both fashion and functionality and help you get the smartest silhouettes. These clothes should be made of the high quality materials, be it spandex or nylon and also wick sweat and moisture easily keeping the wearers fresh and dry. The better the quality of clothes, the more long lasting and comfortable they will be.
The Fit is Important
The fit of the clothes must be on point and for the right freedom of movement at the gym, you have to choose the clothes that come with the right line and length and render you the best silhouette with maximum flexibility and breathability. The fit of the clothes will decide your performance and silhouette at the gym!
Go for the Text Embossed Clothes
The text embossed clothes are trending right now and they exude some idea, thoughts and messages that you can wear to support something you love or believe in. These clothes are very much in craze and you must wear them to the gym, too.
The leading private label clothing manufacturer and wholesalers are bringing in widest array of fitness clothes and once you remember the activewear tips, you can wear them to the gym with confidence.