5 Things To Look for When Buying Activewear Clothes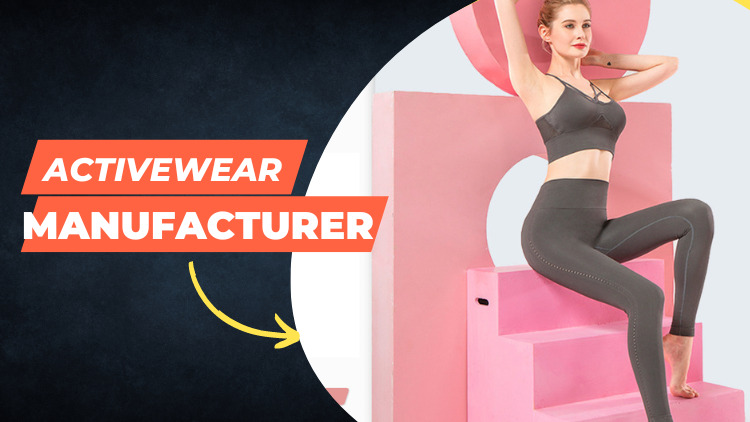 Activewear clothes are different from your regular clothes. They have more qualities, both functional and fashion because they need to satisfy the need of the person wearing it. Workout clothes have to be absolutely fine and perfect because one wrong step can ruin the entire regime. You can end up hurt too. So what are the things to consider before you make a purchase of fitness clothes? Here is a list to follow.
Moisture-Wicking Ability:
While you may argue that all activewear can wick moisture, we would like to disagree. This is determined by the type of fabric used. For instance, cotton is great for lending a soft touch to the skin, but they can't soak all the moisture, becoming heavy after you start sweating profusely. On the other hand, polyester is known for being the perfect sweat absorber, but they may not be great with the comfort providing abilities. Hence, popular private label activewear manufacturer will blend two or three different types of fabric to ensure that they can perform all the functional amenities well. All workout clothes should be able to wick moisture and keep you dry, regardless the temperature.
The Comfort Provided:
In concurrence with the above point, your workout clothes should be comfortable to wear. There should be an easy and relaxed effect of wearing them. if they itch or cause you the discomfort of any sorts, you should take the cue that they are not the right clothes for you. So next time you buy fitness apparels, try them out to check their comfort providing abilities.
The Fit of the Clothes:
No fitness clothes can be right if they don't fit you perfectly. If they are too tight, they will cause discomfort of the greatest sorts. They will cause difficulty moving your body. Whereas, extremely loose clothes will dangle and increase the risks of injuring yourself. Right, fit matters because the compressed nature of fitness clothes keeps the muscle warms and prevents injuries or spasms during the workout regime. Also, fitted clothes that flaunt your body will help you feel more confident and motivated.
Technologically Advanced:
There is a good reason why manufacturers use technical fabrics to construct workout apparels. Technical fabrics can wick moisture, provide utmost comfort and fit your stature well. Most of the latest clothes combat bad odor, protects you from the harmful UV rays and have anti-bacterial qualities. These enhanced fabrics also ensure to promote breath-ability while allowing you to stretch and move freely without any restrictions.
Appropriate For the Activity:
Running needs running clothes, because yoga has its own attire. While a high compression sports bra and tights might work for running, it won't be at all appropriate for yoga. Yoga would need more free clothes like leggings, tank tops, and low-intensity sports bra. Hence, when you are going to buy activewear, ensure to buy one based on your activity need. If running is what you are going to do, then pick the ones that complement the regime. Without the right clothes, all your efforts will be vain.
Hence, a little mindfulness can be beneficial for all, especially when the motive is to get healthy. With the right clothes, you can actually see improvement in your body, with all your hard work being pair off finally. So choose the appropriate fitness apparels from the most celebrated wholesale activewear manufacturer and walk the path of a healthy life. Retailers who are interested to make a bulk purchase can contact the manufacturers for more information.