The Workout Freak Girls Must Swear By The New Gym Clothing Buys This Year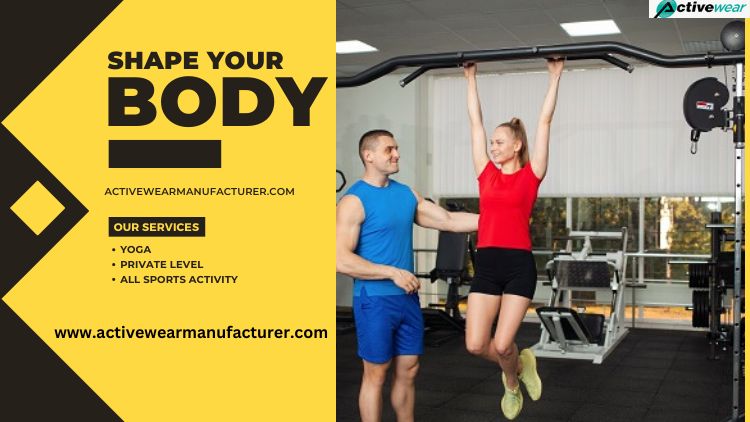 Fashion might change drastically from one year to the other, but the activewear style highlights witness minute transformations. Fusing comfort and style, the fitness fashion industry has been successful largely in bringing forth the most trendy yet functional clothing pieces, from the strappy sports bras, to the tank tops fused with inbuilt bras, the compressed printed shorts, cropped leggings and much more. No more are you forced to wear the drab and banal ill- fitted clothes, as the fitness fashion genre is getting the separate product category in retail stores, through the activewear manufacturing brands.
Your favourite retail store would get spruced up with the most hip and happening workout clothes by the top-notch wholesale gym clothing manufacturer. These clothes can be worn to the gym and also to carry the popular athleisure trend.
If you are the athleisure trend lover, here are some of the most stylish workout closet essentials that you would need.
The Paper thin Tees
If you love layering for athleisure, but want to do it differently instead of the jackets like every-time, you can get hold of the paper thin fitness tees that come in light shades of neutrals and pastels. With these you can wear the neon coloured slips and sports bras for pool parties or the beach outfits, with shorts and skirts or denims.
Go For Matching Separates
We are used to wearing the tops with bottom wear in contrasting colour schemes, and now it is time to bring in something different. Go for the matching separates like leggings with tops or shorts and bras in similar colour quotient.
The Super Funky and Bright Tanks
Ditch the usual neutral and light colored boring tanks with the bright colored and printed tank tops that come with strappy inbuilt bras. This is an easy way to break your all black look that become mandatory for the gym sessions. And you are supposed to add some colors while you try the athleisure looks.
Stop Wearing the Basic Leggings
Athleisure gets an upper hand in style, and you should replace the basic leggings with the ones that are unique and come with trippy prints and sporty colour block motifs.
The luxe hoodies
For the winters, try the careless girl look in the oversized luxe hoodies that come in different styles, designs and colours. They are sporty yet great to be worn for casual occasions.