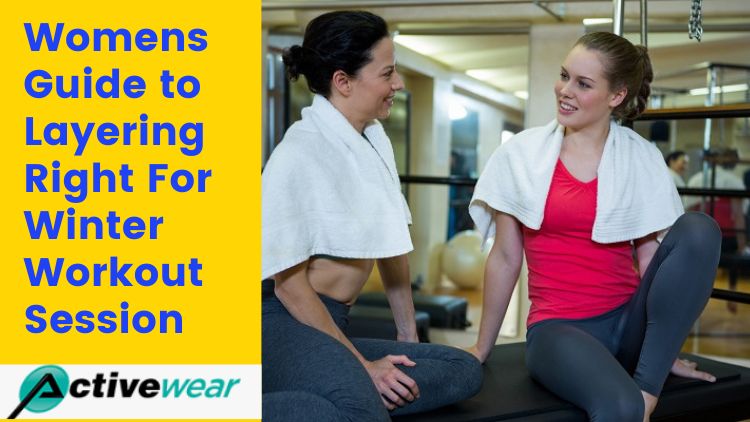 Womens Guide to Layering Right For Winter Workout Session
The cold weather should not stop you from attaining your fitness goals. It is important for you to go outside, breathe in the fresh air and workout well. Consequently, it is important for you to dress up well as well so that you maintain your fitness while feeling comfortable.
Owing to the demands for the same, one of the sought after activewear manufacturers UAE has come up with a range of clothing that you can look through. Given below is a guide that will help you make smart clothing choices.
The Base Layer
The base layer is the most important as it is in direct contact with your skin. You will require a tight-fitted and wicking material which is ideal for keeping you warm and dry. Look for outfits made with Polypropylene, silk, polyester, or other artificially modified fabrics as these are great for trapping the heat. Cotton is a big no as it will stay wet and will draw the heat away from you. Base layers are available in a variety of weights; therefore, you need to select clothing which is based on the outside temperature and activity level.
The Mid Layer
The mid layer should provide you with adequate insulation. It needs to be a little less fitted than the base layer, but to function properly it should be in contact with the base layer. The ideal mid layer will carry moisture away from the base layer to the outer layer. Look for mid layer clothing made with polyester, fleece, wool, etc. that are perfect for keeping you warm while promoting ease of movement as well. Mid layer clothing are also designed with armpit zips, adjustable cuffs, collars, etc.
The Outer Layer
The ultimate outer layer blocks the wind and allows the buildup moisture to escape. You can find a range of outerwear clothing designed with Gore-Tex or a other similar artificially modified fabric. These layers are made with tough fabrics which are able to withstand tears and abrasions as well. Other options comprise of clothing made from wind-resistant materials or water-resistant fabrics. Once you have layered your clothing properly, you need can control the temperature by removing or adding layers as needed.
One of the sought-after athletic clothing manufacturers USA has come up with a range of women's winter workout wear that you can look through. These are especially designed in diverse sizes and styles to cater to the growing customer base. So, reach out to the customer care team to invest in such apparel.
Audio Version:- Click Here