Why Workout Addicts Prefer Compression Clothing?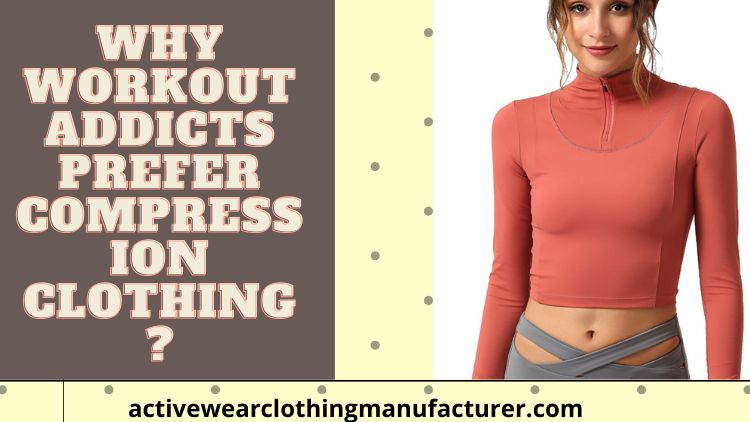 In this fitness aware era, gym and exercise are the daily concerns of many. Due to the development of advancing technologies,a special type of activewear known as compression clothing has been designed. This fitness apparel can be your workoutclothing if you understand the beneficial impact it has. If you are a business owner, get in touch with esteemed dance clothes wholesale suppliers, whose catalog consists of a variety of fitness clothing, including compression ones.
Why To Count on This Exclusive Fitness Wear?
Compression clothing has been specifically designed to increase blood and lymphatic flow to your limb in action. Thisscientifically crafted clothing can improve your workout performance and speed up your recovery time after a rigorousworkout session. When you put on your compression wear, an increase in oxygen level and reduction in blood lactate levelstimulates the working muscles effectively to improve your energetic workout. Its tight fabric helps to ease blood flow and itsadequate wicking properties absorb sweat to keep you cool and comfortable as you get into a sweaty and indomitable workout mode. Plus, it allows freedom of movement without any disruption so, many sports lovers and fitness freaks love to wear it.
Long sleeves and wicking fabric can keep you warm and dry on rainy days whereas tight ones can keep you squeezed induring your gym training. For all kinds of workouts, both in and out of gym, compression clothing can be an ideal choice in activewear to keep off the excess sweat and moisture and also to accelerate your overall performance.
Compression Vests For Upper Body
Mostly worn by footballers and gym goers, upper body compression wear can be your comfort wear to keep you warm duringearly morning rejuvenation workout. So wearing a compression jersey on a cold and windy pitch can keep you warm,comfortable and dry as you play football or any other sports.
Compression Shorts
Compression shorts with padded protection zones around joints can reduce impact risks on the upper legs while playingcricket or some other sport. Wearing such shorts during cycling or other activities in motion can enable you to recover faster than those wearing regular shorts.
Keeping your body cool and dry, compression wear can be your suited fitness wear during prolonged and dedicated workout hours. Assuming you are a thriving retailer, a friendly advice is for you to connect with a famed wholesale activewear manufacturer, who can make your mens and womens compression clothing collection wow-worthy.
Audio Version:- Click Here
Direction:  https://goo.gl/maps/sZbRuy3gUpQ634v56