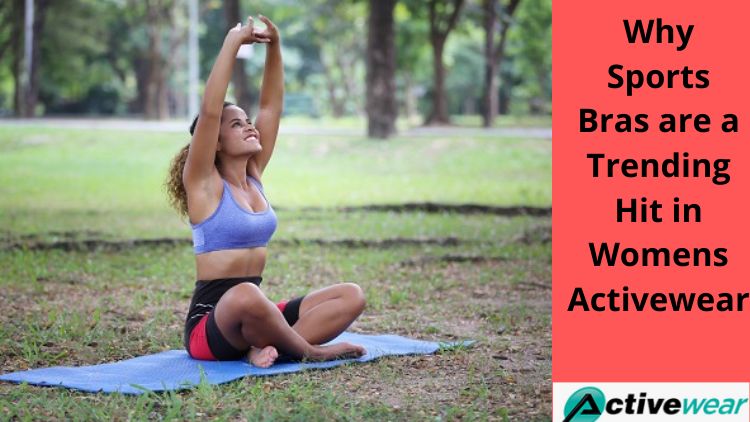 Why Sports Bras are a Trending Hit in Womens Activewear
Do you prefer to wear sports bras while engaging in exercise, runs or other physical activities? Well, so do most fitness-oriented women these days as this category of bras have emerged as an extremely functional fitnesswear. If you're a business owner, on the search for wholesale sports bra, connect with a renowned activewear manufacturer, also popular as one of the bulk swimwear suppliers.
Lets Check Out Some of the Reasons Why Sports Bras are the New Cool in Womens Workout Wear.
Exceptionally Comfortable
If you're visiting the gym, going for a run or carrying out stretching exercises, it can feel very uncomfortable if your bra doesn't hold your breasts in place. Also, a regular bra may tend to produce sweaty patches or leave you with a tensed shoulder, if worn during workout. Wearing a cushy sports bra that possesses a defined structural grip can handle motion of your breasts to provide you maximum support and comfort during any physical exertion.
Wearing an improper bra can cause your breasts to sag over the long run. But it's a proven fact that a well-fitted sports bra can aid in controlling sagging of breasts to keep them uplifted, specifically during continuous movement.
Unlike usual bras, high-quality sports bras are designed to regulate sweat and temperature as these are crafted with a fabric that's particularly moisture-wicking. Such soft sports bra material is also effective in checking body odor to keep you refreshed and dry even after an exhaustive workout round.
Maintains Shape of Breasts
Wearing well-constructed sports bras will not only hold your breasts in position but also lift them up and improve their shape. This way they're significant activewear to avoid permanent damage to breast ligaments that produce unwanted shaping issues.
Sports bras are the new crop tops that modern women love to wear with shorts, capris and leggings. Contemporary sports bras have emerged in eye-popping shades and striking designs to give them a trendy and stylish look that fitness-enthusiasts can't resist. Besides going to the gym, you can also carry your chic sports bra to the local store or for an outing to nail a flattering look!
Enhances Your Fitness Performance
Unnecessary jiggling of breasts or excess sweating can affect your workout spree. Sports bras can enable you to do your exercises like a pro by keeping your breasts intact during workout. Also, their fabric being made using advanced technology checks moisture and allows your body to breathe to workout comfortably for best results.
Connect with a reputed wholesale athletic wear Canada manufacturer with an attractive sports bra collection to procure uber-trendy sports bras in chicest designs to appease your female fitness-devoted clients.
Audio Version:- Click On