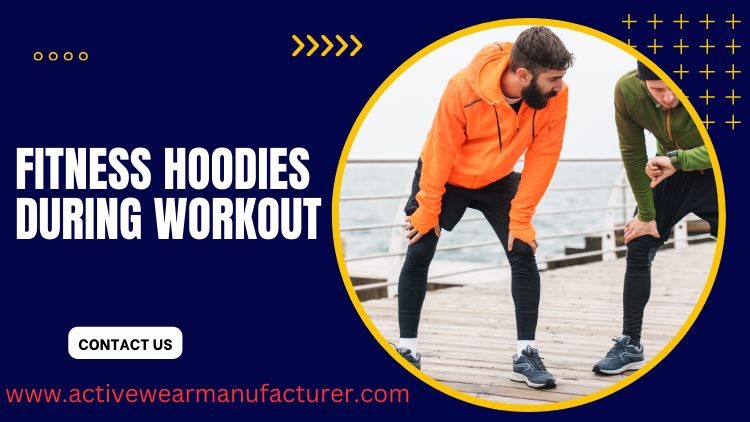 Why Men Should Wear Fitness Hoodies During Workout? : Four Major Benefits!
Hoodies are now a trending activewear for men due to their functionality as hooded sweatshirts. And there are actually several ways in which fitness hoodies have proven to level up the workout experience of athletes, especially when there's a slight chill in the air. Continue browsing to know the importance of wearing this hooded fitness apparel during your workout regime.
Being a retailer, enthusiastic to bulk source men's fitness hoodies, make sure to connect with one of the renowned gym clothing manufacturers offering a vast collection of edgy workout hoodies for men and a separate catalog for women.
1) Speeds up your warmup
Warmup is required for any exercise you plan to implement. A workout round isn't safe until you have an appropriate warmup opening. This is especially essential when you're engaging in strenuous activities like weightlifting. Garbing in a hoodie helps fitness-addict men to warm up much faster. As you'll sweat more and that too quicker, it'll assist in removing toxins from your body. Plus, you'll also stay warmer during the exercise. This has multiple benefits such as decreasing your sensitivity to insulin and increasing your level of tolerance. Thus, if you wear a hoodie for a gym session, your body will loosen up faster, enabling you to perform your workouts with greater ease.
2) You'll experience supreme comfort
Comfort is a basic requirement to increase your productivity for all kinds of exercises. So, your choice of activewear should be such that you stay comfortable. And hoodies are highly comfy. Don't want your fitness clothing to be too tight? Then, pair a well-fitted hoodie constructed with light microfiber mesh in a bold hue with your sweatpants to workout comfortably without getting any resistance from the fabric.
3) Ensures your protection
Want to safeguard yourself from the chilly weather during your winter workout? Then, layer with an insulated hoodie or a quilted hoodie with foam padding to stay warm and cozy as you exercise, avoiding the troubles of falling sick due to the cold climate. Wearing a hoodie will not only help you in sweating faster but also guarantee that the joints and muscles in your body stay warmed up through out your gym hours. This aids in reducing risk to injury as well as boosts mobility and overall performance.
4) Creates a dashing statement
Whether it's a pullover hoodie or a zip-up hoodie, you can now find hoodies for men in cool designs and appealing colors. Hoodies have become an insanely popular athleisure wear due to their smart appeal. You can wear them casually and for your workouts to look suave. So, include a snug hoodie in your fitness wardrobe and combine it with your fashionable sweatpants to appear extremely trendy and attractive as you hit the gym or go for outdoor exercises.
As a business owner, looking forward to stacking up fitness hoodies, you must coordinate with the best among clothing manufacturers Melbourne to avail stylish hoodies for men in dynamic hues.
Relevant Blog:- Five Unique Color Trends To Look For In Men's Workout Hoodies