Why Leggings Are The Activewear Choice For Bottom Wear Today!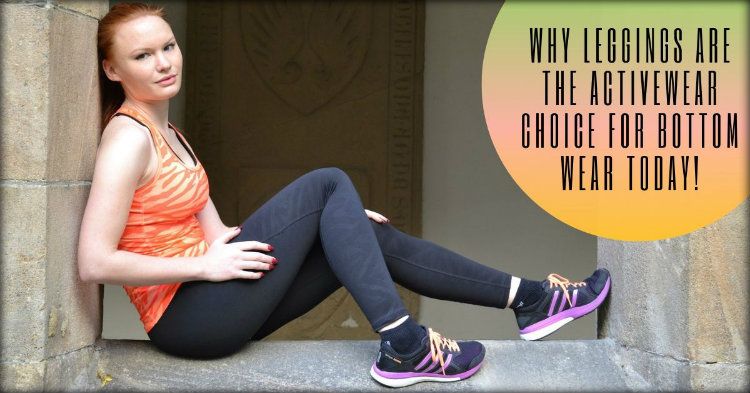 Haven't already noticed how influential leggings are in the athleisure department?
You should now. If you are an apparel retailer, then in order to stay ahead, you need to keep your leggings collection on the right track. These bottom wear options have completely taken over the women's athleisure scene, and there is good reason for it.
In this blog, we are going to take a look at the top reasons why every activewear clothing manufacturer and customer is obsessed with the apparel. Want to find out?
Lets Take a Look Now:
Fit For Every Game You Can Find
Leggings are a truly flexible apparel, and they are always fit for every game. It does not matter whether you want to run, jump, swim, kick, stretch, or anything else – there is probably a legging type for it.
With this kind of reach in utility, there is almost no chance that the leggings is going to replaced anytime soon. So, you might as well keep up with this apparel to bring more revenue into your retail store!
Designed For Convenience
If there is one thing about the leggings that always works in everyone's favor, then it is the convenience that comes with its design. You can wear it to the lounge, gym, or even sleep in it and it would still be fit for all of the 3 things.
wholesale leggings suppliers have even turned the tide around and now there are options like panty-less leggings, ventilated leggings, mesh patterns, pockets, moisture wick, and so much more.
All of these things do factor in for the betterment of this apparel as far as the masses are concerned.
Lightweight and Weather Friendly
Modern leggings are made of lightweight fabric that does not make you feel too heavy during the day. Also, these apparels can be worn during any season, whether it be the summer heat or the winter chill.
The top leggings today are made with the amalgamation of technology and trends. The lightweight and weather friendly part definitely established why it should be taken seriously.
Now That You Have a Fair Idea, What Are You Waiting For?
Get in touch with the top manufacturer and order your bulk and customized leggings today. And if you are an individual looking for options to pick the right bottom wear, then this one is a great choice!
Audio Version:- Why Leggings Are The Activewear Choice For Bottom Wear Today!
Direction:- https://goo.gl/maps/sZbRuy3gUpQ634v56