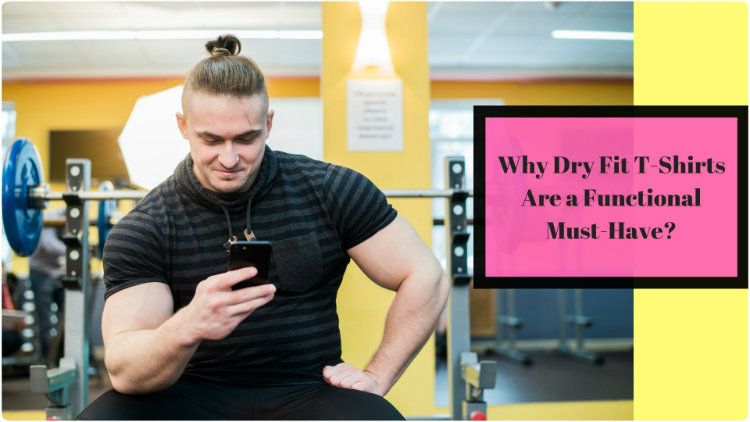 Why Dry Fit T-Shirts Are a Functional Must-Have?
Athleisure fashion has contributed a lot to the casual fashion industry, the most important of which is that it has put back functional into clothing. Before athleisure came around, people were just wearing things that in many ways would restrict their overall movement ability, or would not have any use if the need befell. However, all of that is now long past, and this fashion trend has opened gates that were long closed. And to be honest, it has benefited man quite a lot!
One of the common athleisure must-haves, especially in the heat season, is the workout t shirt wholesale. And while many may debate why this apparel is so special, there are so many qualities that it brings to the table – things which are a necessity for athletic people!
1. It Keeps you Feeling Light
Dri fit t shirts are extremely light weight and made with microfiber clothing that are built in a special way to make sure that it sits like a feather on the body. The mesh of the apparel performs in such a way, due to the low weight of the fabric blends and it helps the athletes and/ or regular people, not feel any weight from wearing the t shirt.
2. Moisture Wick and Dry Fast
One of the most important qualities of the dri fit from where it also derives its name, is that the t shirt works very fast to keep the wearer dry, especially during high levels of sweat secretion. This is possible because many of the top users implement fabric tech that helps in making all of it work out for the best – microfiber clothing need very little heat to evaporate water and that is why athletes can keep running without long term fatigue.
3.Body Mapping Fabric
Body mapping fabric is a technology which allows the clothing to sit perfectly on the body in a way that all of its ventilated parts are placed strategically in the necessary regions to keep the body from sweating out. This is the latest in sports wear tech and is also one of the reasons why these apparels are quite costly on your pocket.
4.UV protect Feature
Many of best dri fit clothing also comes with the ultraviolet protection feature that allows the wearer to concentrate on the sport rather than worry about protecting oneself from the harmful rays of the sun. Also belonging to the latest tech in the business, it might be one of the many reasons why people go all crazy after dry fit clothing.
5. 4 Way Stretch Fit
The 4 way stretch fit found in dri fit clothing makes sure that there are no movement restrictions at all when it comes to your favorite kind of work out. Helping you keep your flexibility in place when you workout is no small need and dry fit t shirts make sure you achieve in the best possible way!
These are the 5 qualities of dri fit t shirts that make them the best kind of summer workout wear there is. So, what are you waiting for? Get your own, right now!