Why Athletes Are All In For Compression Shirts?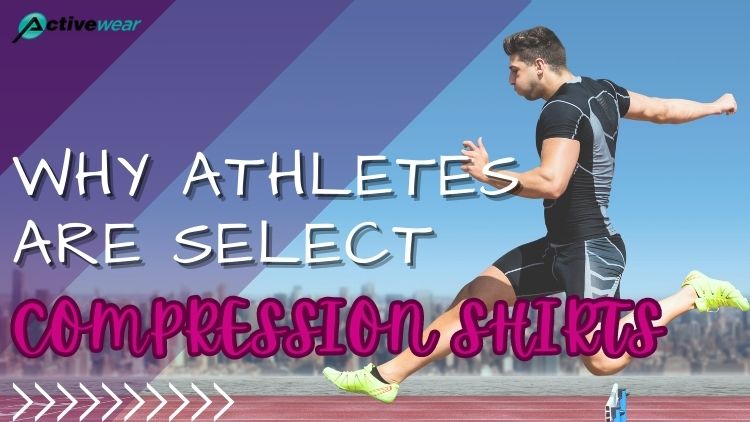 Tight-fitting compression garments are a popular preference for fitness-enthusiasts. You'll see The Rock sporting compression tees that define his macho body. But The Rock and other male athletes not only wear these high-tech shirts to highlight their abs and overall muscular physique but also because this activewear offers various health benefits. Go on to find about them.
Determined to add men's compression apparel to your private label fitnesswear line? Then, get in touch with a leading mens compression clothing manufacturer today!
Alleviates Pains
A major reason to wear compression shirts is to get relief from pain experienced in arms, shoulder, wrist or elbow as you do intense workouts or participate in sports ventures. Do your arms feel painful after strenuous exercises? Then, wearing tees designed according to compression technology will help to relieve the pain by improving blood circulation. Discomfort or swelling is often caused due to poor circulation. Training in compression shirts will allow your blood cells to congregate with the appropriate tissues and organs, resulting in a balanced flow of blood. So, from now on, you can reduce your chances of having aches in your hands or arms as you're doing certain workouts by relying on compression tees, especially the long-sleeved ones.
Accelerates Recovery
Does it take time for you to recover after a round of exhaustive workout? You can also develop injuries or experience fatigue due to excessive strain on your muscles after running for few hours or jumping. Now, compression shirts aid in healing or preventing the stiffness of your muscles. This fitness apparel keeps your muscles firmly packed and regulates healing temperature to reduce cramps. You can avoid unwanted muscular contraction in winter or heat cramps in summer after working out as compression shirts will enable your body temperature to adapt to the weather. Thus, fast muscle recovery is guaranteed along with no friction or blisters due to the extra padding.
Corrects Your Posture
Besides speeding up your recovery, compression shirts assist in improving your posture as well. A good posture is essential to look great and perform better. As the material of this activewear helps in tightening muscles, you'll be automatically aware of straightening your posture frequently. So, physically as well as psychologically speaking, compression shirts can bring about improvement in your posture.
Wicks Away Sweat
Do you sweat too much during exercises? Then, these technologically advanced shirts are perfect for you. The moisture-wicking fabric of compression shirts allows the moisture to move to the outer part of the fitnesswear. Hence, these tees dry up quicker and prevent you the discomfort of carrying a wet shirt. Also, sweat, if left to stay on your skin for a long duration can cause skin infections. By putting on this activewear during workouts or physical activities, you can avoid such nuisances.
Right from soreness, strains and numbness, compression shirts will help to heal various painful occurrences by increasing your body's recovery as well as balancing your blood circulation.
As a retailer, excited to stock up compression clothes for your store's athletic wear collection, you should associate with the best among activewear clothing manufacturers offering a massive catalog of high-performance compression wear.