Which Clothes To Pick While Running?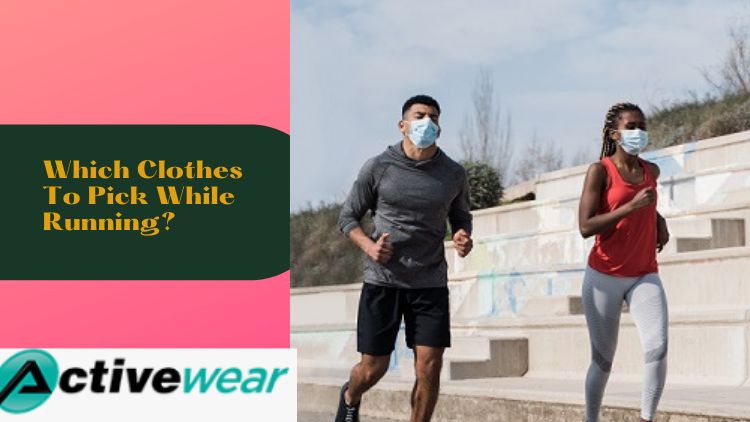 Running is one of the popular age old methods to keep fit. However, trying to find out the right clothes for running can be a real challenge. From your jog in the month of january to your sprint in September, there is perfect set of running clothes for your exercise regime. If you aren't sure how to take your pick from the running clothes wholesale, you have come to the right place then. Take a look at this popular workout ensemble, choosing your type from which, you will be all set to cover miles.
During Summer
Running in the park or along the beach feels heaven when it's warm outside, isn't it? But in order to prevent from becoming too sweaty and hot, a singlet and a pair of shorts does great. If it's a long run, then settle for a light running tee and compression leggings. Never miss out on the sunscreen though when you are heading out on your running journey!
When It Rains
Rain does become a mood spoiler sometimes, but even though when it's pouring outside, you can get enthusiastic and start you day right if you have a ¾ or full length compressed tights with you. In order to avoid getting drenched, settle for a lightweight waterproof running jacket with a hood. Make sure to tie your hair up in a ponytail.
Running Clothes When Its Snowing
Never let the snow from keeping you active. When you see the temperature dropping, settle for a padded vest or a jacket with a heat trapping top underneath. In freezing temperatures, the fleece lined leggings also works well. You can avoid getting cold fingers by wearing gloves and make sure to protect your head and ears by wearing beanie.
During a Night Run
Nothing can be more refreshing than a night run to keep fit. There are many pieces of running clothes which have reflective fabrics so it is very important to make the most of them when you are outside. Always make sure to keep yourself safe when you are running late at night, make yourself bright and illuminated so that everyone can see you.
When On The Mud Run
There is no harm in getting yourself messy when you are out on a mud run. Such an event best suits activewear that you won't be minding getting a bit dirty with all the mud on it. In such an environment, mid length leggings works the best. See what kind of weather you are having, depending on it, you can always choose a lightweight t shirt or singlet that will keep you feeling fresh and good.
If you are a retailer willing to expand your women's athletic wear collection, you should acquire the contact of one of the top rated athletic clothing manufacturers who is known to deliver wholesale athletic apparel in Atlanta. This connection would lead you to well-designed and great fitness clothing for women.
Audio Version:- Click Here