What are the Latest Designs of Activewear Hitting the Catwalk?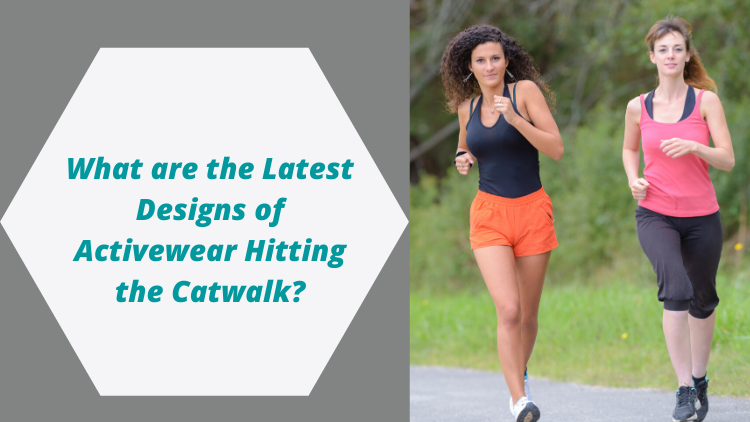 There is a wealth of latest sports-ready fashion trends on hand to upgrade your looks. Check out the following trends that will be at the forefront of every fashion buffs' active closet this spring and summer. Go through the article for an insight into what trends will be transformed from the catwalk to the studio for this season.
Draped Tankette
Our much-loved tank top gets an upgrade for summer in the year through the latest enfolded design trait, soon to be in demand by every cardio junkie and yogi. The draped tank top is a fashionable substitute to the typical training vest or crop top, by providing a more innovative balance of breathability and coverage.
The feminine aesthetic of this style is a fashionable yet functional way to turn up the heat.
Bid Goodbye to The Gloom, Say Hello to Bloom
Bright flowers were seen blooming the catwalks of SS20. This time designers have revamped the summer classic through the prism of the '60s, playing with colors and proportions. This flower pattern symbolizes the spirit of growth for this summer and spring season and lets you customize the trend to your preference, whether that will be through delicate daisy or bold sunflower prints.
Flourishing Tie-Dye
This craze made a major comeback last season with its '60s and '70s tie-dye patterns, but this year's iconic swirl design takes on a modern twist. The catwalks were floored with dreamy ombré patterns and linear placements from famous private label activewear manufacturer.
Vibrant Tangerine
Designers across all the fashion capitals have flamboyantly encapsulated the essence of summer in the year through an upgrade to the existing yellow shade of the past season. A hint of tangerine is a definite way to brighten up your sportswear and mirrors the positive vibes of summer.
Business owners and retailers who want to include trendy designer workout outfits in their stores can certainly contact the support team of the most popular activewear manufacturers usa in the industry. All you need to is go through the huge collection of activewear, select the pieces you need and place your bulk order right away.
Audio Version:- What are the Latest Designs of Activewear Hitting the Catwalk?
Direction:- https://goo.gl/maps/sZbRuy3gUpQ634v56