Wearing Activewear At The Office: How To Make The Impossible Possible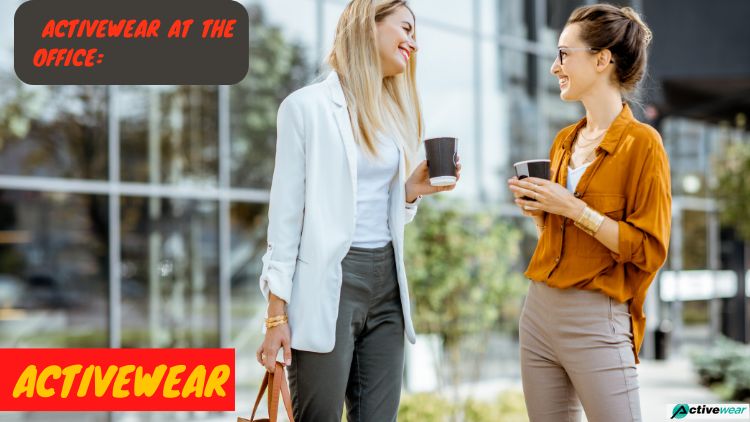 Always need to wear formal clothing to the office with the only exception being a Friday when a little freedom is allowed? Often wish to wear super-comfortable and ultra-casual pieces? Well, you are not alone. Polished suits and boring corporate uniforms do annoy many.
Wearing activewear in your workplace is very much possible, provided you know how to cleverly style them. Consider the ideas given below:
Pick the Tees Wisely
Some types of womens fitness tees (which usually shows a plain and simple design) that you normally wear for yoga and jogging can fit well for the office as well. Light-patterned tees and tank tops can be great layering pieces under solid-colored blazers or sweaters. Pair the top wear with pencil skirts or tailored pants. To make it look a bit dressier, accessorize with a statement necklace or a string of pearls. A distinguished activewear manufacturer Canada brings a wide assortment of stunning, top-quality wholesale womens activewear that includes marvelous, functional workout tees as well!
Playing With the Joggers
You can look every bit sophisticated at your workplace if you can style the shiny joggers the right way. If silk isn't your thing, then you can also think of matte jersey materials which are available in neutral colors. For an entire day of comfort (even when you have a sufficient amount of work at the office), partnering a cardigan and a jewel-toned t-shirt with the joggers would bring some relief. If it's a bit too strict at your workplace then remember, you can always replace the tee with a refined blouse!
Styling Tunics
An activewear tunic top is known for its versatility. Not only in the gym, but you can easily wear one at the office as well! Just go for a fabric that is not just good for exercising but for wearing at the workplace as well! A tip would be to choose one that comes with moisture-wicking and odor-controlling properties. It will keep you fresh and dry always. When it's your workplace, wear a tunic top that's both fashionable as well as functional. Who says you always need to go for the plain ones? Wide ribbing at the cuffs and hems, funnel necklines can make you appear more professional. To look your best, club them with tailored pants and pointed-toe pumps.
Show Care For Details
Always keep in mind that certain prime features can make an otherwise sporty bottom or top wear look considerably more work appropriate. Make sure you choose the colors correctly. Go with shades like red, grey, or black. Also, while buying activewear, look for specific details that can make the activewear appear refined for the office as well.
As a business owner or retailer thinking about stocking fabulous, comfortable, and durable bulk fitness clothing, hurry and connect with only the most eminent among the workout clothing manufacturers in UAE now! Such a supplier offers gym wear, swimwear, dancewear, yoga wear, etc!