Trendy Fitness Clothing Pieces That Every Woman Should Own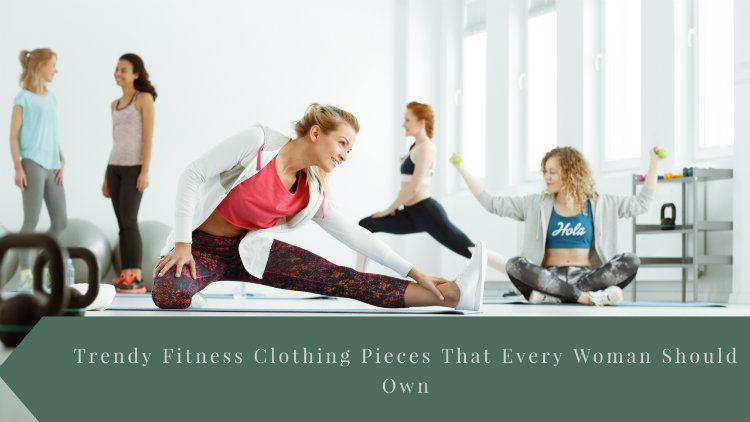 There are certain fitness wear pieces that every woman needs to invest in for a proper workout regime. It can be anything from a seamless bra to even a mesh tank top. Ideally you need to opt for certain clothing pieces that will definitely make you feel comfortable.
Owing to the increasing demand for such clothing, one of the popular fitness clothing manufacturers have come up with an exciting assortment of clothing you can definitely have a look at.
Mesh Patch Sports Bra
If you're looking for the ideal sports bra, then make sure to look for such features that will accentuate your workout routine. Hence, attributes like mesh panels wide waistband and broad shoulder straps are exactly what you need to look for especially when you're investing in bras for an intensive workout routine.
Neon Tank Tops
Neon colored tank tops can be a great addition to your wardrobe especially if you want to incorporate an element of style into your clothing. For the upcoming fall winter season, you can simply opt for one of these tanks which can be styled with a neutral colored cropped hoodie to balance out the look.
Leather Patch Leggings
Leather patch leggings are super versatile as you can wear it with a number of other trendy clothing pieces to create a sports luxe look. For the gym you can either combine it with a sports bra or opt for fitted tank top.
However, for a casual look you can simply opt for a cropped white shirt that an be worn with the leggings and a leather jacket to complete the look.
Sweat-Wicking Hoodies
If you want to stay up to date in your fashion game then it would be advisable to opt for trendy printed hoodies. Make sure to opt for such variants that are essentially made of a sweat wicking material.
Business owners who wish to include quality workout clothing pieces in their store can definitely contact one of the popular workout leggings manufacturer. All you need to do is have a look through the large collection of clothing, select the required pieces and state the bulk needs accordingly to the help team.