Trend Alerts For A Top-rated Wholesale Fitness Apparel Supplier!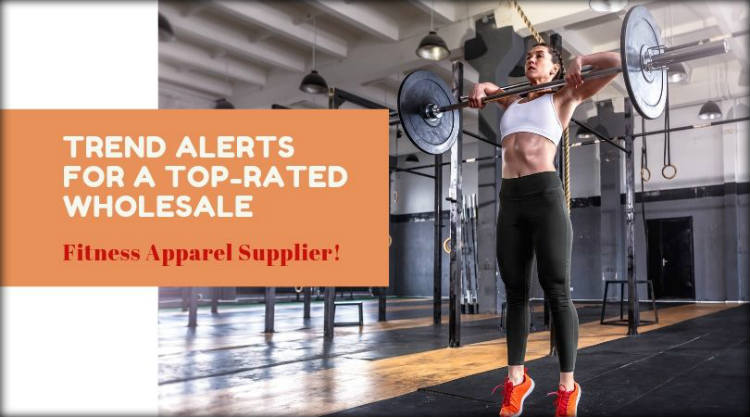 With the rising number of fitness freaks just going crazy with running, hitting the gym, snacking healthy, organic foods coming to the table and yoga studios getting populated ever than before with zumba and much more on the list of fitness- is it only the fitness freaks who are benefiting? Well, it is a cue for the wholesale fitness apparel suppliers to work on this going consciousness among people top cater to their needs of choosing the right apparel so that sweating out in buckets do not become an affair loaded with itchiness, discomfort and too much of sweat – as these are just going to de-motivate your zeal to sweat it out!
The Workout Apparel and Accessories Alert:
For the fitness crazy men:
The vests with large armholes are in than ever before! The vests can be neon colors or mute hued, the dudes prefer the vests than ever before.
The cool pair of a bit-baggy shorts offering flexibility to do the planks, biking, cycling or strength training – these pair of shorts are helping in workout in an amazing way
The spiked running shoes offering great grip, sturdiness is making one a runner on the treadmill or on the tracks
The sweatbands, headbands are growing in popularity to add oomph to any workout session making men to get the right zeal
For the fitness loving women:
The sports bras in racer back design are just loved by the stylish and hot women.
The pair of hot shorts adding flexibility to any workout session is rising in demand.
The tank tops in a wide variety of the colors and prints are ruling the scene.
The tights, capris and the leggings are best for sliding into to pump up the spirit of the workout lovers and these trends are going to stay here for long.
Women are in love with headbands and this accessory is helping in making a fashion statement.
So for one of best fitness wholesale apparel suppliers it is crucially important to make a note of how the retailers dealing in activewear would love to spruce up their stock so that they can get more bulk orders. Happy wholesaling to the activewear suppliers!