The Top Most Wholesale Gym Clothing Trends Brought in This Year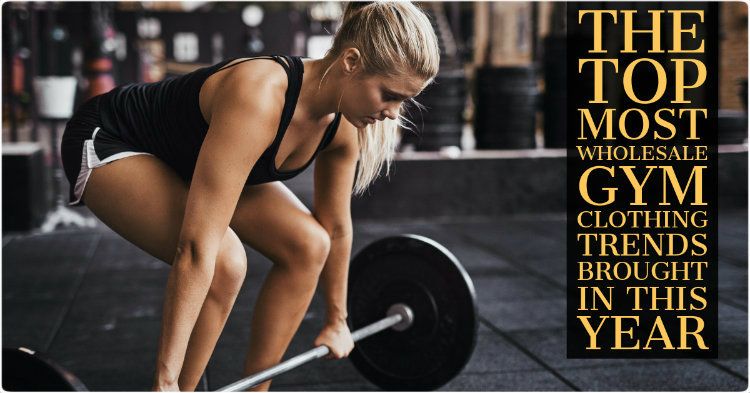 The workout style is reigning supreme these days, and women are in love with these for all the right reasons. The activewear has become a standard part of every woman's wardrobe and from athleisure to looking perfect at the gym or yoga class, you can never run out of options when it comes to wearing the fitness clothes manufacturer. The wholesale designers to manufacturers are making it a point to bring in newest collections, and make them available to the fitness freak fashionable women through the retail stores.
Today, the celebs are inspiring the women to wear the best outfits to the gym classes, from printed leggings, to mesh tanks, funky jackets and much more. Here are some of the leading style trends in activewear these days brought in by the reputed gym clothing manufacturer.
Head to toe Prints
The matchy-matchy trend is in craze today, and for this you can wear printed stuffs from head to toe, in the printed sports bra with the leggings sets. From florals to the abstract motifs, and much more, going printed is the new cool and definitely works for the boring gym sessions.
The Graphic Logos
You can show love for certain brands, ideas or organisations by wearing the tee sports bras and tanks. The logo printed gym wear options are in trend these days, and can make you the ultimate fashionista.
The Neon Brights
Go vibrant in the neon shades of citrus, coral, electric blue and melon, with contrasting black or pastel colored outfits to get the most hip and happening attires.
The Tropical Inspired Prints
Do you love doing yoga or stretching out at the beach? Though you can't do so, you can definitely bring the beach to your yoga studio or gym session with lush florals, sharp palm prints and a colour palette that calls up the sunset. Time to move from the florals and stick to the tropical motifs.
Audio Version:- Click Here 
Direction:  https://goo.gl/maps/sZbRuy3gUpQ634v56