Top Three Tips To Identify High Quality Leggings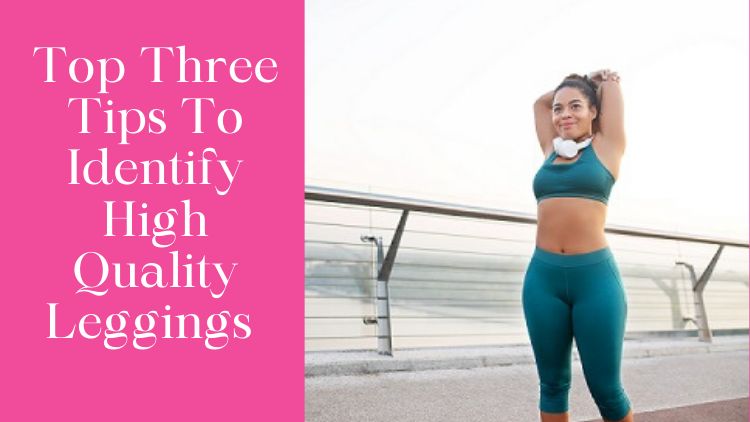 Leggings are possibly one of the best workout pants out there. These are not only great for everyday style but are perfect for wearing for your workout sessions as well. With so many cool new variants available at the market, it might get hard to choose the correct leggings for your workout routine.
One of the popular womens activewear manufacturers have come up with a range of designer leggings that you can look through. So, let's not wait anymore and read on to know about the best tips to find high quality leggings for an enhanced workout routine.
Fabric Quality
If you are looking for the ideal fabric for leggings, then there are four essential features that you need to look for- the stretch, airy, compression and Retention. These are some of the keywords that you need to look for in the product details. You will require lightweight compression wear that supports and shapes your legs. Pants with a w4-way stretch will give you a snug fit and provide comfort as well. The sweat-wicking ability is especially designed to keep you dry and pull away the moisture from the skin. Shape retention is a key aspect that you need to look for so that the leggings bounce backs to its original shape after repeated washes. Mesh inserts are a must have as it helps to promotes airflow to help you cool down.
Full Coverage
See through leggings are a disaster. It is never fun to find that your underwear is visible while you attempt the downward dog position. Coverage is not only integral for modesty reasons but it indicative of the quality of the leggings as well. You do not want to end up with pants that won't even last you four months. Look for leggings designed with high quality fabric that will not reveal the insides no matter how much bend or stretch it.
Functional Details
Functional details are a must have for modern leggings. When you hit the ground,you have to ensure that you are carrying all the essential items with you that might prove to be important for the duration of the workout routine. Look for leggings designed with concealed, interior waistband pocket to carry keys, lip balm, cards, etc. Multi-pocket options are great as well but make sure it's doesn't make you bulky. High-waisted leggings are great for coverage and figure sculpting too.
Get in touch with one of the sought after activewear wholesale distributors and browse through the expansive catalog of fitness wear designed by the supplier. These apparel pieces can be customized as well, hence spell out the bulk needs to the help team today!