Top Seasonal Trends for Australian Apparel Retail Stores!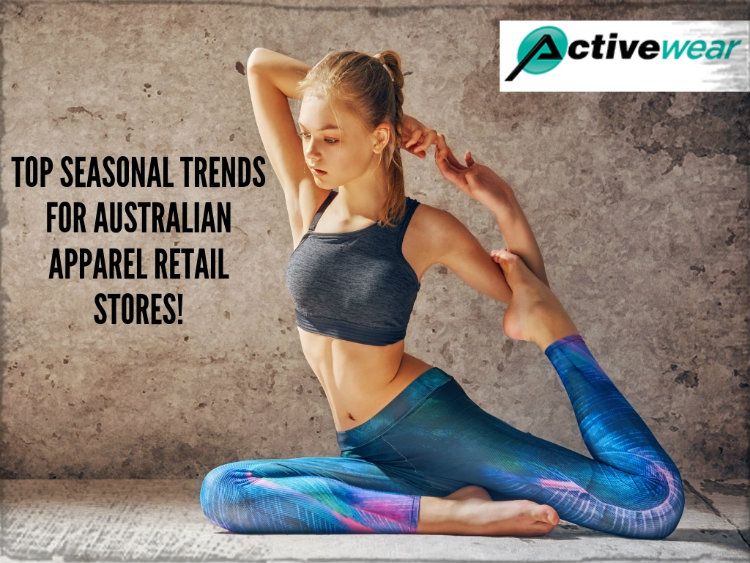 While the majority of the world is enjoying the top summer seasonal trends, in Australia is time to set the mood for winter. Since it is in the Southern Hemisphere, it has a climatic tendency that is at opposite poles with the North.
In this blog, we are going to let you in on some of the top seasonal trends there is, so that you can order it from activewear manufacturers Australia. Want to find out what these are?
Let's take a look now:
The down jacket for the cool wind
Things are getting pretty chilly and nothing says style and warmth together like down jackets. If you want your retail store to have a collection, then just decide on whether you want it made of foam or original down feathers.
Perfect for any sort of winter chill, the down jacket is magnificent for the weather and keeps your customers warm and cozy for any situation. Bring in some color variation in your collection and you are good to go!
The Full Sleeve Compression
Winter months are all about layering, and nothing makes for a tight and comfortable base layer than the full sleeve compression. It keeps you warm inside and is available in high quality with most fitness apparel manufacturers.
You could also contrast it with a couple of other top layer colors to give you a refreshing look and create the much needed dynamic in your whole appearance.
The Bomber's Leather Jacket
When it comes to unadulterated winter style, nothing quite cuts it like the bomber's leather jacket – and for good reason. If you want a sample on how it could look on models, then check out Tom Cruise in Top Gun and you will know what makes the bombers jacket such a cult.
This jacket is also easily paired with denims, trousers, joggers, distressed denims, and more.
These are the 3 trends that you can add in your Australian apparel retail store to get the best customers and increase your sales and get you nothing but the top business. So, what are you waiting for?
Get in touch with a manufacturer today and make sure that you get your bulk orders in – also do not forget to add your custom ideas so that your collection is unique compared to other retailers and has more to offer than them!