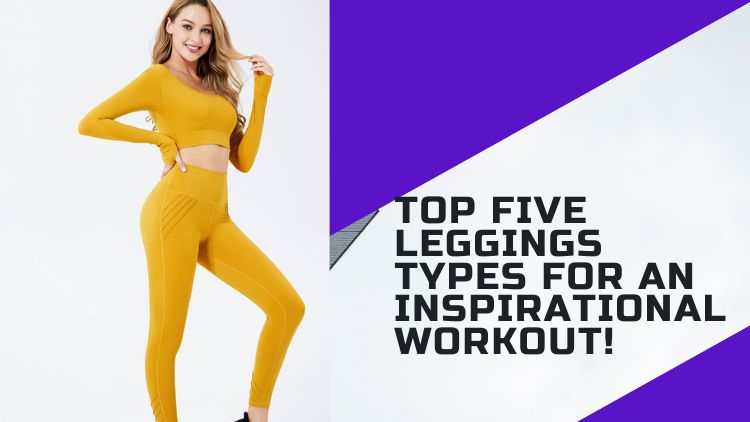 Top Five Leggings Types For an Inspirational Workout!
There is no such thing as a leggings pair labelled as the most suitable pair for your gym routine. You may get confused about how to differentiate between leggings but if you understand the material, sustainability and tailor-made purpose, you can select the most comfortable one for a particular workout.
As per your body size and shape, you can decide which leggings are apt for you depending on its opacity, sweat-wicking fabric and workout category. Being a retailer, you must be thrilled to expand your activewear collection. And for fulfilling that purpose, you must contact one of the best-selling activewear manufacturers in USA to access an extensive catalog of high-performance activewear.
1)Pant-Style Leggings
Usually crafted from buttery soft fabric, such type of leggings are best suited for yoga and low-impact workouts. Being super versatile, these leggings can uplift your workout comfort and flatter your body type. Among women's activewear, leggings of this style are trending. Be it a scheduled yoga class or a running hour, you can count on their performance.
2)High-Waist Crop Legging
This pair of leggings is a comfortable choice for jogging, hiking or rowing. Facilitating an awesome range of motion, this type of leggings is made up of breathable fabric. The elevated height may cause a little extra contact with your thighs. But air-drying them after your workout can make them fresh and dry once again.
3)High-Waist Pattern Leggings
Appropriate for any workout type, this gymwear is very comfy. If you pick one with striking patterns, they can impart an edge to your look while lending optimum comfort. You can sport these to your boxing classes since a brilliant feature of these leggings is that they do not have to be adjusted. Hence, you can wear them carefree, while displaying an aesthetic and stylish look.
 4)Leggings For High-Intensity Workouts
During a super-sweaty high-intensity workout or dance cardio class, you must gear yourself in lightweight leggings made out of a quick-drying material. An engineered waistband stays put even if you do jumping jacks. Just be sure to air-dry them to maintain the delicate fabric.
5)Skin-Tight Leggings
In such a pair of leggings, you can run freely as no adjustment needs to be made and also keeps away chafing. Despite the leg-gripping make, these can keep your legs cool even after a sweaty and energetic workout.
Moreover, leggings show signs of being the most preferred fitnesswear trending in the 21st century. Keeping you cool and comfy, the bright shaded ones look fabulous. If you are a retailer, connect with one of the top Australian fitness clothing manufacturers whose catalog contains jumpsuits, sports bras, leggings, shorts and other impressive activewear for women.
     Audio Version:- Click Here
Relevant Blog:- Bucket List Of Options To Choose From While Purchasing Fitness Leggings 
Direction:  https://goo.gl/maps/sZbRuy3gUpQ634v56