Top Choices in the Fabrics of Running Apparel You Should Know of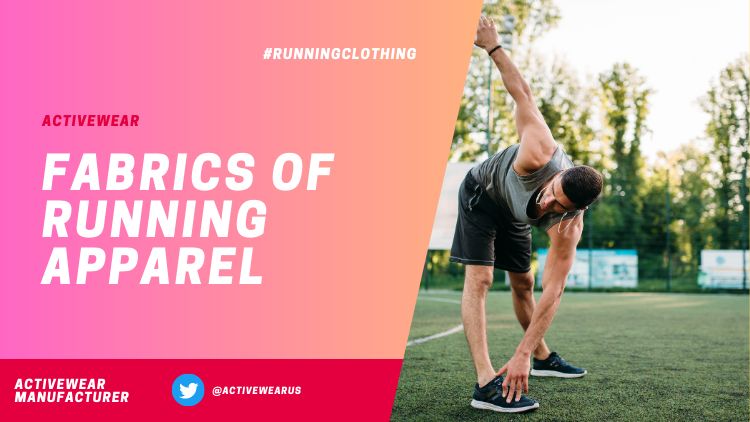 Were you aware that technical fibers can improve your running experience to a great deal? So, whether it is a short or long run or even a marathon race, it's essential that you select technical fitnesswear that's breathable as well as moisture-wicking. Instead of retaining the sweaty feel on your skin, these fitness fabrics allow the moisture to move to the outer portion of the apparel so that it can evaporate, thereby, reducing chafing and increasing your comfort.
Determined to expand your fitness clothing line by including running clothes? Then, do collaborate with one of the leading private label sportswear manufacturers to curate high-quality running wear for active men and women.
Synthetic fabrics are a popular choice in modern activewear due to their functional ability to ensure your dryness and comfort in all kinds of weather. But there are other alternatives as well. Below are some of the materials to take note of as you shop for running apparel, including both top-wear and legwear.
Polyester – Being a plastic-based textile, polyester is incredibly lightweight, durable and non-absorbent. Polyester not only keeps off UV rays but also offers you warmth when it gets wet, making it an ideal material for crafting running jackets.
Nylon – Apart from being super-stretchy and breathable, nylon has sweat-wicking properties. So, you can easily opt for running wear made from nylon to enjoy a comfortable run.
Spandex– Also referred to as Lycra, spandex is extremely stretchable and flexible. As this synthetic material is expandable as well, it will allow you the convenience of unrestricted movement on the tracks.
Polypropylene – The water-resistant quality of this fabric makes it a great base-layer for running clothes. No matter how much you perspire, this material will remain dry to the touch of your skin.
Bamboo – Bamboo is a fantastic eco-friendly substitute to synthetic fibers as it's naturally moisture-wicking and remarkably soft. It is anti-bacterial too.
Wool – Don't care if the weather is hot or cold when it comes to running? Then, merino wool is the perfect choice for you. This lightweight fabric not only regulates temperature but is also highly ventilated, sweat-wicking and bacteria-resistant. This material is usually combined with spandex to give the running wear a fitted shape.
Cotton – Cotton is not the best option as a fabric for running apparel. Try to avoid this natural fiber unless it's combined in a minimum quantity with other synthetic threads.
As a retailer, looking forward to adding running clothes to your activewear stock, you must link quickly with one of the eminent activewear manufacturers Europe offering a colossal running wear catalog. Such a move will enable you to bulk source trendy and flexible running apparel that are constructed with premium stretchy materials to motivate your running-enthusiast clients to run conveniently without any obstruction from the yarn.