Top Activewear Trends For Men That are Popular This Year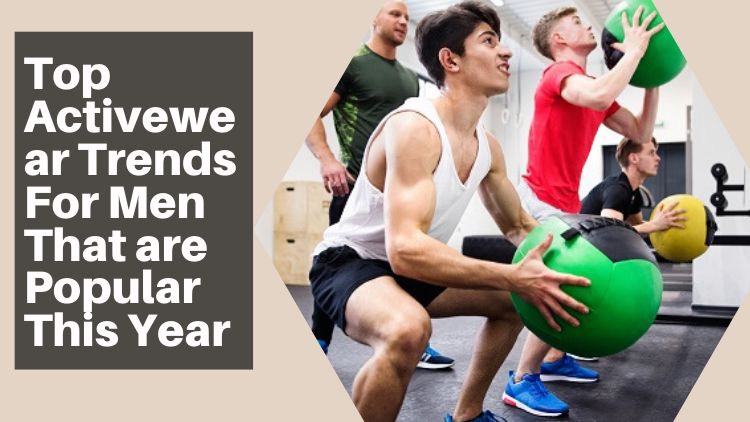 With an increase in awareness in health and fitness, there seems to be more devotion and consciousness to increasing gym hours and practicing of outdoor exercises. Fitness apparels have thus, been modified to grant fitness enthusiastic men optimum comfort and efficiency as they workout. If you are a business owner wishing to expand your men's activewear collection, you should acquire contact of one of the well-established sportswear companies in USA. This connection can lead you to well-designed and improved fitness clothing for men including top-quality workout t-shirts, shorts, sweats, hoodies, compression wear and more.
Sustainable Activewear
One of the major shifts in production of activewear is the emphasis on the quality and make of the clothes. As the range in athleisure wear has expanded, customers like you who are attentive towards achieving a high-performance workout look out for best quality activewear. Made out of spandex, latex or other rich synthetic fibers, men's fitnesswear are now guaranteed to be fully expandable and breathable. Fitness tees and tracksuits are crafted with excellent fabric to offer you guys a cool and fresh feel as you pump up your muscles. Activewear that lasts long and is convenient to wear is after all a worthwhile investment.
Multi-Functionality
With the prominence of activewear and the general growth of athleisure, boundaries between gym wear and casual wear are now getting blurred. To streamline their wardrobes, men now look out for versatile garments with adaptable features to perform various activities. You can wear the same outfit to the gym and to the beach or for other multi-tasking purposes. Your hiking and running shoe may be the same too.
Technical Features
With continued rise in technical athleisure wear, numerous gym wear and sportswear are being updated with tech innovations and capabilities to deliver increased functionality. From innovative sweat-wicking materials, stretch and hold capabilities to compression technology, you can expect complete efficiency from your high-performance activewear and sneakers. Modern gym apparels offer body-reactive climate control along with muscle compression technology for an effective and comfortable workout session.
Retro Revival
Be ready to embrace oversized logos, vibrant patterns and matching tracksuit combos. With the return of retro aesthetics and wider growth of street style, you can stylize your personal workout aesthetics.
Bold Color
From neon detailing to bold shades, men's activewear have embraced color in renewed force. Bright styles and vibrant shades and patterns can be seen on men's tanks, tees, shorts, fitness pants and other gym clothes. Embrace the trend and add a pop of color to your gym kit now!
As a retailer who wants to make your men's activewear collection comprehensive, you should connect with an eminent activewear manufacturer Australia. This association can revamp your men's gym wear collection to make your stock fashionable and trendy.
Audio Version:- Click Here
Viedo Version:- Click Here