Top 5 Workout Clothing Pieces Every Fitness-Aficionado Woman Needs!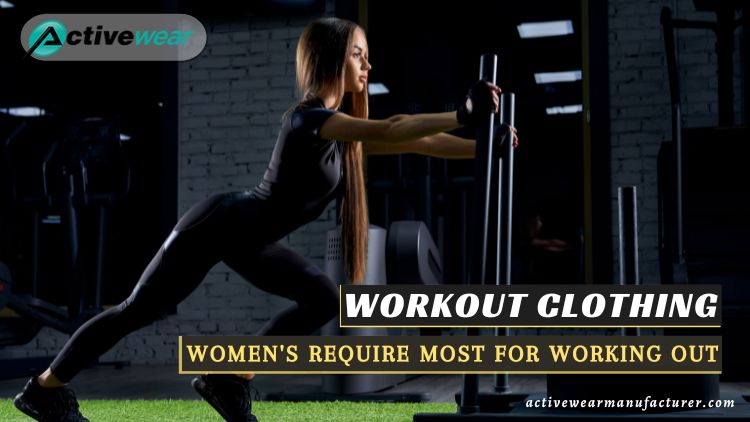 Do you maintain a fitness plan to keep your body fabulously toned? Then, it's time to ensure that you have the right activewear in your closet so that your workout ensemble allows you to look and feel confident as you perform your exercises. We've listed some of the must-have workout clothing for ladies to fulfill your fitness goals with ease.
If you're a retailer, aspiring to source your stock of athletic wear for the female brigade, do collab with the best among Australian fitness clothing manufacturers to bulk purchase fashionable workout clothes for women.
Trendy Tanks
Lightweight tank tops are the number one choice in workout wear for women due to their breezy cut. You can throw on cropped tanks, printed ones or those in solid bright hues like pink, orange, green, yellow, maroon, purple, etc. to spice up your fitness look! Pair your cute tanks with your shorts or leggings to carry out exercises in a cool and relaxed state.
Chic Tees
Workout tees are the basic fitness staple for gym-addicts all around the world. T-shirts that are crafted with premium moisture-wicking materials are ideal to implement all kinds of exercises or outdoor physical activities, staying fresh and dry! Team your breathable bulk workout shirts in neutral colors or eye-catching feminine shades with your tights to appear super-stylish!
Sassy Shorts
Right from jumps, squats and running to bicycle scrunches and other exercises that demand leg movement, shorts are the perfect fitnesswear to retain flexibility. Wear your airy shorts with your tees or sports bra to workout like a pro without a single obstacle. You can wear them to run freely on the tracks as well!
Voguish Leggings
Leggings remain the go-to option in fitness bottom-wear for ladies as these are all about exceptional stretchability. Have a workout round at the gym this evening? Then, pair your snazzy Lycra or spandex leggings with matching top-wear to create a monochromatic look. Else, you can couple your ultra-soft leggings displaying striking hues, geometric patterns, mesmerizing motifs and stunning designs with tanks or sports bras in similar or contrasting trends to nail an uber-chic appearance!
Iconic Sports Bras
Sports bras are a reliable activewear for fitness-maniac ladies as these provide incomparable support and comfort to the bust region. From vibrant and playful hues to unique prints, you can now find sports bras showcasing a charming aesthetic. Be it for gymming or running, you can count on this workout clothes to combine with your shorts or capris to practice athletic moves without any embarrassing or awkward moment.
Want to add stylish women's fitnesswear in your workout clothing line? Then, coordinate with a promising private label activewear manufacturer to wholesale order modish athletic wear for ladies in gorgeous designs to elevate the comfort and confidence of your enthusiastic female clients!