Tips To Treat Sore Muscles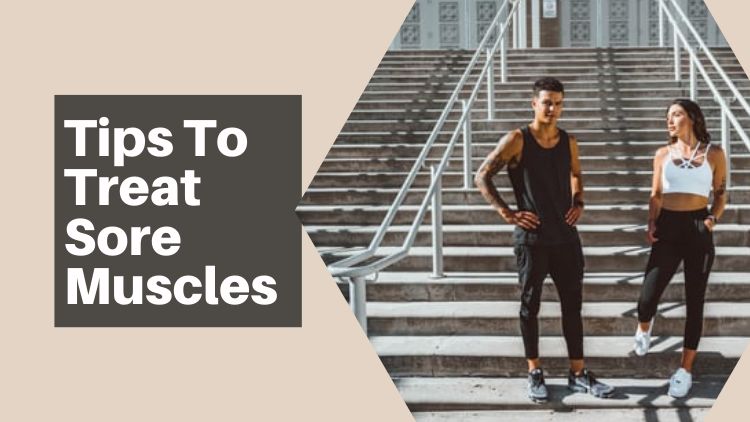 Everybody loves a killer workout routine. But guess what? Now you can't even walk to the bathroom without experiencing muscle pain? Honestly, it is the worst part about training, but there's no way around feeling a little soreness. If you want to relieve some of the pain, use our effective ways to get rid of sore muscles after your workout.
Ideally you should wear compression apparel that will relieve sore muscles. One of the popular activewear clothing manufacturer Australia have come up with a catalog that you can look through. Therefore, read on to know how to relieve sore muscles.
 Always stretch after you work out. Stretching throughout the day or after working out can greatly relieve muscle soreness. Work on incorporating stretching into your day-to-day routine if you want to prevent sore muscles. But never stretch before your workout.
Drink enough water after working out. Dehydration can cause a variety of problems including muscle soreness. Make sure you hydrate adequately before working out in order to avoid muscle soreness. Through adequate hydration, cramps can be prevented, and muscle soreness is decreased after the workout.
Hot-cold contrast showers increase blood flow and help to shuttle inflammation out of muscle. You need to take a 5-minute shower, and alternate between 20 seconds cold and 10 second hot. Especially, cold baths have been found to significantly reduce muscle soreness, particularly when compared to resting or no intervention after a workout.
Getting plenty of sleep and resting your body may be the most effective treatment against sore muscles. Light exercise during the recovery phase can stimulate blood flow to the muscles to help reduce muscle pain. Active recovery can include swimming, or a light jog.
Your sore muscles need mainly protein along with carbs & fats to repair themselves. Choose natural sources of protein such as fish, poultry, lean meats, nuts, lentils, and quinoa. Consume, antioxidant-rich food, such as pomegranates and kale can improve your recovery from sore muscles.
Massage works the tension out of sore muscles. If you can't afford a professional massage therapy, ask a friend or do it on your own. You can massage the sore muscle for up to 20 minutes to help reduce soreness after a tough workout.
Contact one of the sought after activewear clothing manufacturers and browse through the virtual store to invest in compression apparel available for cost effective rates. These are designed to help the modern fitness lovers feel comfortable whilst working out. Therefore, check out the catalog to make the investment.
Audio Version:- Tips To Treat Sore Muscles 
Direction:- https://goo.gl/maps/sZbRuy3gUpQ634v56