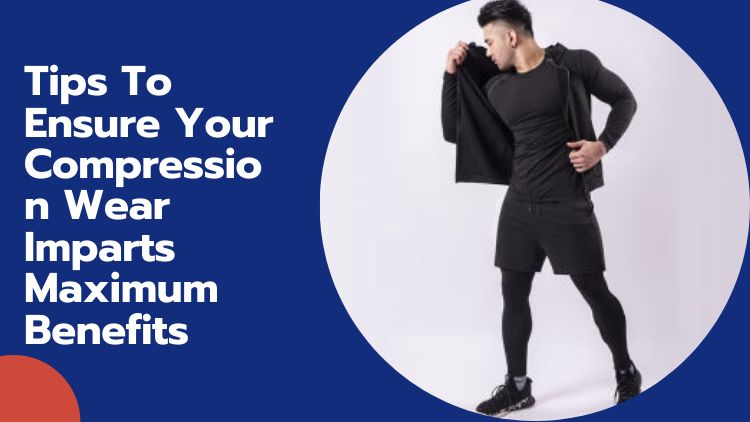 Tips To Ensure Your Compression Wear Imparts Maximum Benefits
From socks to sleeves and available in any color that matches your workout outfit, compression wear promises support, better circulation and performance enhancement. To get optimum results in improving energy exercise expenditure and quickening recovery efforts, how you use your compression gear is an important factor. If you are a business owner, who aims to enhance your activewear and compression wear collection, get hold of one of the prominent gym wear wholesale manufacturers.
Flow of Benefits
With regular use of compression wear, you can see how this supportive wear increases circulatory efficiency by manipulation of arteries. Wearing compressions during exercise increases blood flow to the specific limb, then feeds your muscle during workout and helps to filter lactic acid out of your muscles.
You can get better performance in the gym and faster muscle recovery by reduction of lactic acid build-up.
Compression sleeves for legs can also act as a barrier against skin abrasions when performing lower-body moves. Compression sleeves and socks are also beneficial for wearing into the workforce. The added support from compression socks can reduce swelling in your legs and feet, aid in joint support and help to fight off viscose veins.
How to Size Your Sleeves?
When it comes to choosing your compression gear, size matters. Compression sleeves are designed to be snug but stretchy. These should not be uncomfortably tight but wearing them you must feel well-supported alongside having a full range of motion during exercising. So, when choosing the right size for compression gear, do measure the body part you wish to support and select the recommended size for your sleeve. For an arm sleeve, you need to measure your bicep while for compression socks you need to measure the widest part of your calf and your shoe size. Remember that only when you have the best-fitting compression wear, you can reap all of its benefits.
When to Wear?
For best performance results, be sure to wear your compression gear both during training and in your post-workout recovery. During training compression gear brings oxygen-rich blood to the muscles, which is filled with nutrients and hydration. It also reduces vibration to improve muscle efficiency and mechanics. Constant compression in the recovery period is useful for decreasing inflammation and swelling as well as in flushing out lactic acid for faster and less painful healing.
Graduated Compression
After taking measurements, you must ensure that you have high-quality material. You can try graduated compression gear that puts pressure just on the right spots to increase blood flow and helps to repair broken-down soft tissue.
Thus, size, quality and timing can make your compression-wearing experience most effective. If you are a private label business owner intending to prosper in your business, co-ordinate with a distinguished private label activewear manufacturer supplier to make your compression wear stock high-standard.
Audio Version:- Click Here
Viedo Verion:- Click Here
Direction:  https://goo.gl/maps/sZbRuy3gUpQ634v56