The Right Choices to Make When It is Your Activewear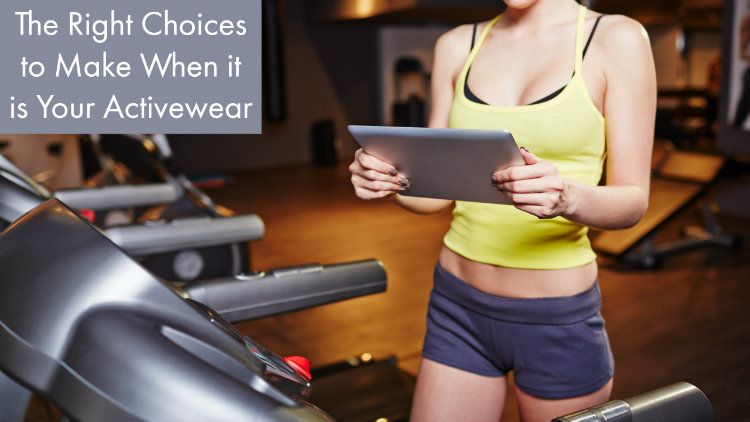 Need the right clothes for your gym time? Having a hard time picking the right workout apparel out? Don't you worry as we have you covered with the perfect ways to get the best choice of gym clothes that can absolutely win your heart! Where hearty, rustic and modern blend looks are concerned, coupled with high performance quotient, you need to find clothing pieces that reflect both.
The high requirement for these clothes are mainly due to the high concentration of people who are inclining more towards a better lifestyle by hitting the gym regularly to get an even toned figure and a reason to look up to each passing day as they strive for perfection. Famous activewear clothing manufacturer companies are fighting amongst themselves for the zenith, if you are a retailer make sure to indulge yourself in the bustle to find out the best among them, for the best quality on your bulk buy.
Check Out The Latest Trends in Activewear Blooming in The Market:
Mellow Tones
The obvious black, navy blue and other shades of workout clothes are now being replaced by the mellower tones like, olive, beige, mustard and a lot more that looks a lot more stylish and fashion forward and are supremely moisture wicking which automatically makes them your perfect gym clothe choice. The best part about these is primarily the innate versatile nature that enables you to wear them way outside the gym very easily.
Technologically Advanced
You definitely need to check out the newest clothes for activewear choices, they are absolutely unparallel in their game and will provide you the most comfort as the clothing pieces are armed with antimicrobial fabrication and nano technology offering loads of benefits. These clothes are a flagship built quality which will keep your fitness game up while making you feel absolutely at home and comfortable.
Try Post Workout Jackets
If you are looking for something that will add to your looks and will enhance your performance as you will not refrain from feeling strong and confident then you should definitely check out the all new lines of post workout hoodies that will keep you perfectly warm and your body temperature will be in regulation with these hoodies. They are perfectly warm and thick which resists the body from over- sweating.
Famous fitness clothing manufacturers are bringing out the most exclusive choices of workout apparels, if you are a retailer looking to add the best collection of all purpose gym clothes, get in touch with the leading manufacturer among all the hustle and get desired choice and quality of products in bulk.
Audio Version:-The Right Choices to Make When it is Your Activewear
Direction:- https://goo.gl/maps/YK4oCUUTCC5LJ7G29