The Multifaceted Benefits Of Compression Wear You Need To Know About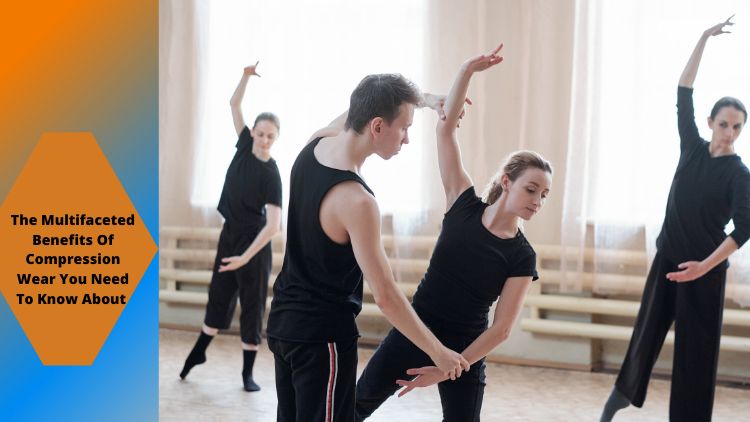 Life can get busy, so it is important to make the most out of your exercise time. Apart from picking a nice gym, and excellent personal trainer, wearing the right compression clothes can enhance your performance as well.
One of the popular compression clothing manufacturer has come up with a cool collection of compression wear you can definitely have a look at. Therefore, read on to know more about the same.
Provide Support
Wearing compression shirts and socks can provide better support and stabilize your body parts as you train. As you exercise, the compression garments will add pressure to your muscles and support some of the strain.Such pressure helps your blood circulation, which supports the recovery process as you exercise.
Offer Breathability
Although compression gear is tight, it is breathable. Many compression clothes are made to allow air circulation, helping the users to stay cool during exercise.
Reduce Muscle Soreness
Research has found that wearing compression garments is effective in eliminating muscle soreness and fatigue. This effect does not only happen when you wear them during exercise, but it lasts till after your workouts.Hence, you will be able to perform better for a longer duration. Furthermore, wearing compression garments can also prevent or delay the onset of muscle soreness.
Enhance Recovery
Wearing compression clothes helps speed up the process of rebuilding the muscles after exercising. These garments help reduce muscle fatigue and increase blood pressure, which is helpful for healing broken muscle tissue and rebuilding muscles.Besides that, the tightness of these products can ease swelling quicker.
Improve Flexibility
One of the most prominent features of compression clothing is its stretchability. When you are exercising, it involves a lot of different movements such as stretching, lifting and extending.Compression clothing is a perfect choice that supports you with all those moves and it will not hold you back. Some people might enjoy the comfort of wearing loose and baggy clothing during exercise, but compression is the key.
Provide Comfort
Working out is a good time to relax and wearing comfortable clothing can make exercising more enjoyable. When you wear compression clothing, it will apply pressure onto your skin.When moving your body during the exercise, your garment will not ride up as a result. Not only that, these garments also cause less friction compared to the traditional athletic clothing.
Compression garments may be helpful to increase your sports performance. Owing to the same, one of the popular private label fitness apparel manufacturers have designed a collection of compression wear for customers. Drop a mail to the help team for your bulk investment.
Audio Version:- The Multifaceted Benefits Of Compression Wear You Need To Know About 
Direction:- https://goo.gl/maps/sZbRuy3gUpQ634v56