The Leading Fitness Clothing Wholesalers Have Introduced Workout Tops With Built-In Sports Bras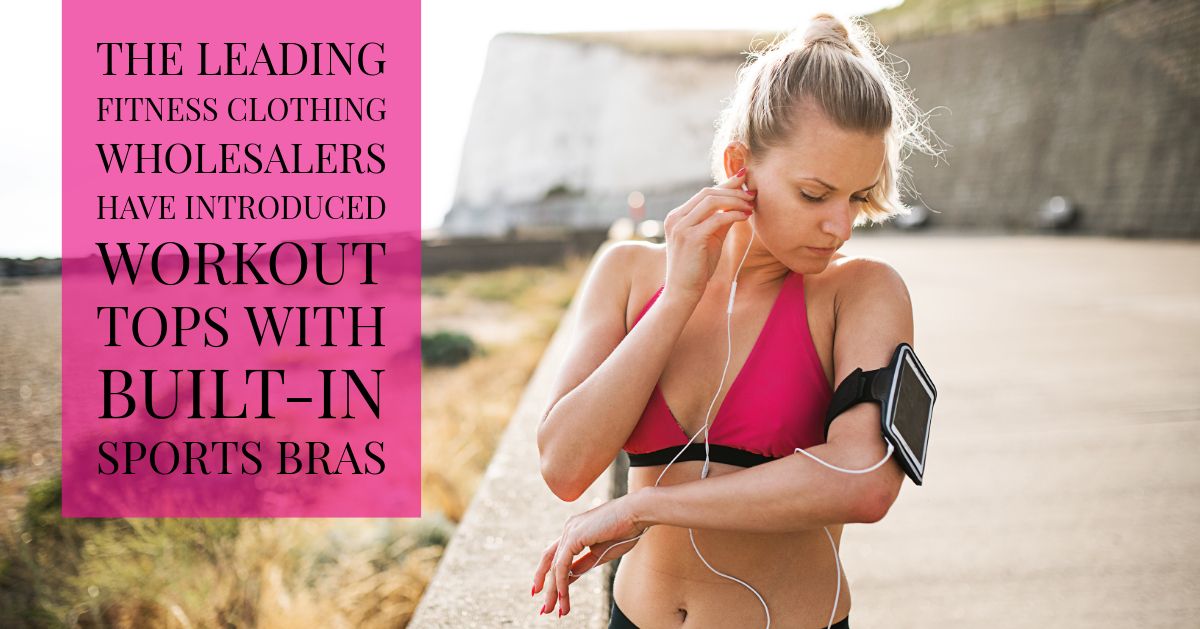 Do you feel messed up with all the "matching sports bras with fitness tops" shenanigans? Yes, such hours do leave us confused and perplexed and you end up feeling uncomfortable and irritated! Workout hours can be so tiring and boring, and tend to make us feel the Monday blues almost every day! But you can gear up for some fun and lessen your early morning anxieties by being effortlessly stylish in the new range of workout tops that come with built-in sports bras. These tops are recently introduced by the wholesale fitness clothing brands are come in a wide array of style and designs! They are easy to style, highly conveniently and instantly cheer you up!
The leading fitness clothing wholesalers have made it a point to spruce up the stocks of the retail stores with these ingenious tops, that speak of versatility and effortlessness! To help you out, here are some of the built-in bra workout tops that you should have an idea about.
The sexy mesh top
Looking for something sexy, yet smart for the sweaty sessions at your fitness class? Go for the mesh inserted black top with a built-in sports bra that is super sexy due to the plunging mesh neckline and halter style! This can not only be worn for the workout sessions but should also work really good for the party nights when you go directly to clubbing from gym classes!
The backless hottie
Be the ultimate hottie at your gym classes and begin a new fashion statement by showing off some skin! Splurge into the backless pastel or neon colored workout top, attached with built-in fitness bra! No worries about your bra straps getting exposed and this also makes you the worry-free fashionista among your peers! Pair it up with the leggings or shorts and also wear this for your beach vacations with denim cut offs!
The recycled tank top
Do you want to look good and also feel great about wearing something while sweating out? Try out the odd colored workout tank top with spaghetti straps, equipped with the built-in high impact sports bra. These recycled tops are made of made of recycled materials, like organic fabrics and hence promise additional comfort and longevity. An amazing fusion of fashion and functionality!
The strappy racerback tank top
What about some fun with preppy strappy details? Add the strappy racerback tank top with built-in sports bra to your fitness fashion closet!  This will enhance your gym ready figure and also help you flaunt your curves perfectly!  Nothing works better than the tank tops for gym sessions when you are looking for immense breathability and moisture wicking properties!
The asymmetrical top
Try out something eccentric yet highly fashionable with the cut out top, with asymmetrical shoulders or straps! These tops are very much in craze these days, and the built-in sports bra feature makes it easy for you to wear them, without thinking too much about exposing your bra straps!
The strappy lattice back workout top
Want to have some fun with your look at the gym for a change? Experiment with the strappy lattice back workout top, with built-in sports bra and show off your sexy back with confidence and easy!  Make sure to tie your hair into a top knot to let everyone have a look at our strappy stylish back!
The tech knit crop top
The tech knit crop top with built-in sports bra will provide light support and keep you looking sleek with a high-waisted legging. This crop top style will refurbish the retro effect for you!