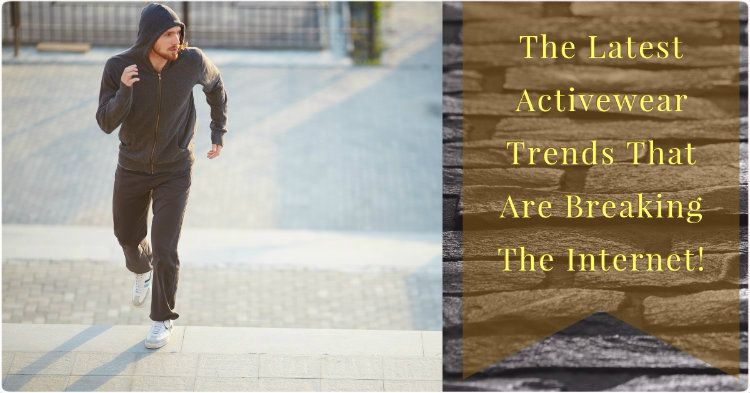 The Latest Activewear Trends That Are Breaking The Internet!
Since athleisure is so much in the limelight right now, there are new trends coming up in this genre on a regular basis. If you are an enthusiast, love your athleisure clothes, or a fitness clothing retailer, then you should definitely know about them.
But how are you going to find out? Well, taking a look will always help but we have made all of it easier for you and brought you the top trends – just so you can read this blog and give your mens activewear manufacturers a call immediately.
Want to find out? Let's take a look –
1. Tape technology – compression wear 2.0
You have probably seen Olympian athletes wearing the K-tape to avoid muscle pulls and injuries during their performance. The kinesiology tape is an extremely effective way of enhancing once performance my eliminating muscle weak spots. Now imagine this, what if your whole body could be covered in tape? Well, it would look weird, except that a new form of compression wear that has recently been released by one of the biggest activewear brands promises such a performance. It's a trendsetter and a revolution in sports apparel that is going to change the landscape forever!
2.Neon Zipper Jackets
If you are into zipper jackets and like some neon, then this is one trend you should look forward to. These jackets generally come with a navy blue, black, or equivalent dark shades and that makes it high contrast with the neon zippers and hoodie strings. It's a fashionable choice and make quite the difference to your retail racks or wardrobe attire, whoever you are. In fact it is a great outerwear option as well, so do not this miss activewear trend for the coming season!
3.Cutout sweatshirts
Looking to update your womens activewear wholesale collection? Then cutout sweatshirts are the one you need in your racks or wardrobe. From shoulder slip-offs to cold shoulder cuts, these t shirts are good for your dance wardrobe and make for a fine layer on top of workout vests and tank tops.
These are the 3 trends in athleisure that you must add to your collection for the coming 2019 Fall Winter season. And keep checking out this space for more such updates on trends in the athleisure department. Having the right clothes in your racks or wardrobe can make a lot of difference on your overall attire and that is something you must look into!