The Hot Swimwear Trends to Burn Poolside this 2020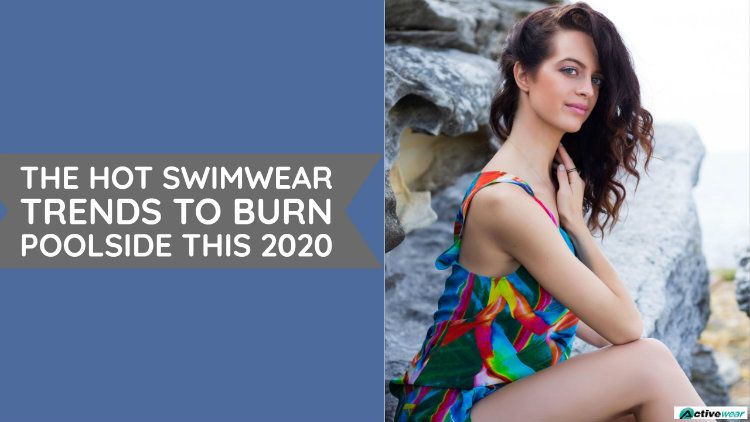 If you think it is only the summers when you need to think of getting ready to hit the waters, then think twice! Though the choice is entirely yours when you think of decking yourself up in the perfect bathing suit, but you can upgrade the swimwear collection section anytime as and when you desire. Whether it is the Swim Weeks, Tradeshows- inspirations are for all out there. The best among wholesale swimwear suppliers USA can take cues churn out the best pieces from the business owners and retailers.
The T-shirt Tweak
If you thought that the tee-shirt can only reflect a casual vibe and how can they can make a grand entry in the swimwear pieces, then think twice! The tee twist in bikinis with high-cut bottoms is the way to go if you are in love with the 80's look.
The Fun Combo of Solids and Stripes
Raving in the waves is about taking the fun quotient to the next level and solid hues clubbed with stripes are a way to go. For example, a canary yellow base with bold blue stripes with an orange sports zipper adding dollops of charm to a look can be the real deal-maker!
The PVC Bikinis
This is for all the babes out there! Do you want to shine in the azure water and grab eyeballs? Then go for the PVC bikinis helping you to stand out from the crowd! The zip in the front adds to the sassy appeal
Animal Prints are Roaring
Whether it is the leopards, cheetahs roaring it loud in the runaways or even the zebras, your poolside soiree can be full of animal motifs. These prints are here to stay for long, so pick such pieces!
Sparkling materials are here to stay
This one is for the maximalists out there who have a thing for glitzy stuffs. The poolside attires can also get the glam touch with the sparkling materials like glitter, metallic accents, Lurex and various forms of embellishments.
One-Shoulder Swimsuits
It is for all those ladies out there having a craving for one-shoulder stuffs – the one-shoulder swimsuits are going to be really hot ion 2020! Go for block colors- whether pastel hues, bold colors with a metallic touch and the sassiness of the one-shoulder design will take you up the fashion ladder.
If you are a retailer or a business owner and want to load your stock with the sassy one-pieces, hot swimsuits, custom sports bra wholesale and more, get in touch with a popular manufacturer adding the best pieces in their catalog.