The Benefits of Compression Clothing For Older Adults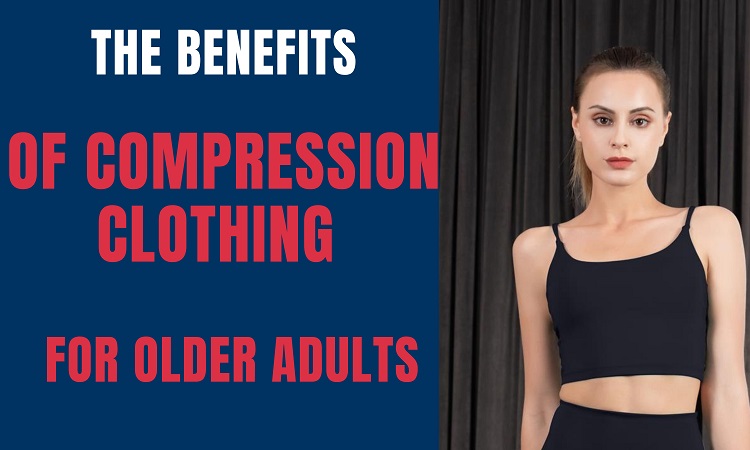 You can find so many unique variants of compression clothing out there. From compression shorts for athletes to compression socks and apparel for senior people as well. One of the popular compression clothing manufacturer has come up with a range of compression clothing pieces that you can look through. Meanwhile, given in the blog below are some of the benefits why compression apparel is great for people who are ageing and how it can improve their bodily functions.
Improved Performance
Compression shorts and other types of compression clothing designed for exercise can actually improve your athletic performance. These type of shorts can reduce muscle fatigue, lower the levels of excretion during workout, increase power and jumping ability, etc. These are some of the facts that can have a vast effect on the performance.
Decreased Athletic Injuries
Compression clothing can help with post performance injury as well. In fact, wearing compression clothing during exercise can help the wearer to recover more quickly from strenuous exercises. Compression gear can also help to reduce your muscle soreness post-workout which is a common issue among the older adults.
Prevent Varicose Veins
Many senior people suffer from the issue of varicose veins. In this case, doctor may prescribe them to use compression socks and compression tights. This is because these types of stockings gently squeeze your lower legs, encouraging the blood to return your heart. This will eventually reduce the aching and swelling associated with varicose veins, and reduce the appearance.
Treating Lymphoedema After Surgery
Lymphoedema develops after surgeries connected with cancer treatment. If a lymph node is removed during the surgery, this may impact how fluids drain from the limbs. However, wearing a compression sleeve can help fluid return to the heart. This also reduces swelling and pain and prevents other complications as well.
Helping Tired Legs
Old adults are prone to tired, achy legs therefore they can wear compression socks or tights to reduce this. Much of the discomfort they experience after being on feet all day is due to the pooling of blood in your legs. Compression stockings or support tights can gently squeeze your legs, preventing that congestion in the veins and reducing your leg pain and discomfort.
Do you want to invest in wholesale compression clothing for your store? Contact one of the popular private label activewear manufacturer and browse through the ever expanding collection of trendy clothing pieces that the supplier has in store. These clothing pieces are available for discounted rates as well.
Audio Version:- Click Here
Direction:  https://goo.gl/maps/sZbRuy3gUpQ634v56