The Benefits of Choosing The Right Activewear Garments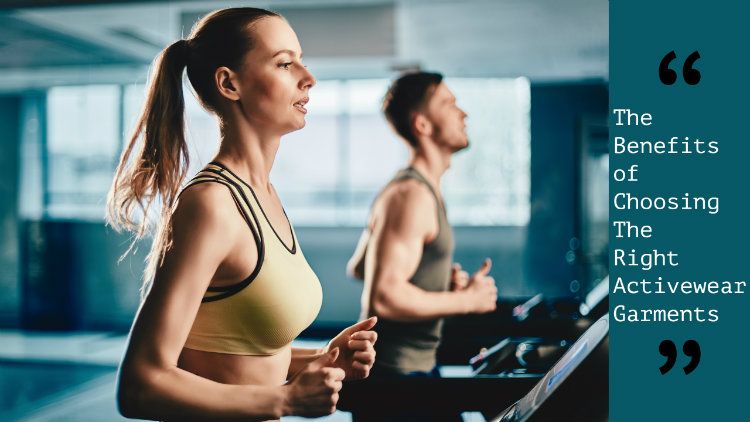 Activewear shopping can be a little tricky if you don't know what exactly you are looking for. The choice of gym clothes depends hugely on the person wearing them. You can choose clothes which are baggy and a loose fit which will let you look in style and feel the way you want to. On the other hand, more than a handful of people are choosing clothes which are a drier fit and which provides the maximum agility and an advanced performance. If you are looking for the leading activewear australia manufacturers then get in contact with a few to know the best among them.
To know why you need to pick out the right activwear gear, read on the blog below:
The Right Fit Gives the Right Performance
You need to be absolutely sure about your choices of activewear clothes. If you feel that you are more comfortable in breathy, flabby clothes then pick out oversized tees and trousers, like track pants which will provide you the most comfort and leave room for you to move around. For a lot, flabby oversized clothes don't seal the deal, compression and dri fit clothes are the best choice for them as this will enhance your performance and you will feel a lot more confident during your workout regimes.
Why Choosing Leggings is the Safest Lower Wear Option
If you are thinking to get something that will keep you comfortable and will also look fashionable during your workout time then you need to resort to leggings which are super stretchy and maneuverable, and will allow you to stretch and will breathe through the rigorous exercise routine keeping you dry and comfortable throughout!
How Choosing the Best Undergarment Matters
Working out is all about discipline and you must know that choosing the right undergarment will provide you with the perfect fit and it is not all about the clothes you wear on the outside if you are wearing something soggy and loose underneath then all your efforts to look and feel good goes down the drain. The right sports bra for women and the best fit underwear for men is absolutely a necessity that will sip through the discomfort and leave you in peace to build on a better physique for tomorrow!
For retailers in search for the best fitness clothing manufacturers who will provide the most exciting lines of gym clothes, get in touch with the famous names to choose the leading from them. Drop in an email for a bulk buy enquiry.
Direction:  https://goo.gl/maps/sZbRuy3gUpQ634v56