Summer Workout Apparel Pieces You Need To Invest in Asap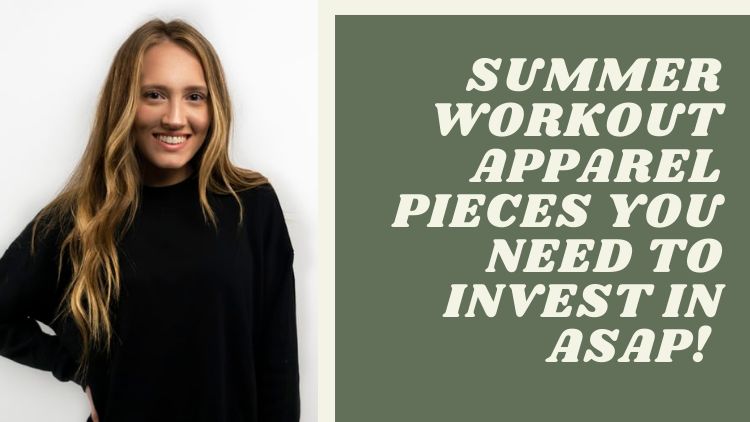 This winter felt like it lasted an entire year, but the warmer temperature will soon be here. Hot weather is the perfect excuse to stock up on the best summertime gear, and luckily, there's a lot of great options to choose from this year.
Hence, owing to the demands for the same, one of the sought after activewear clothing manufacturers have come up with a collection you can have a look through. So, wait no more and read on the blog for the same!
Workout Ready Mesh Tight
These leggings are made from speedwick fabric that's designed to carry sweat away from your skin faster than a sprint workout in order to keep you cool. They also have mesh panels across the thighs and down their sides for maximum ventilation.
Open Back Workout Tank
This cute tank offers air flow right where you need it during workouts like on your back and the sides of your body. The relaxed fit means it won't cling to you in the heat, either. These are available in different sizes as well.
Ultra-High-Rise Keep Your Cool Leggings
These extra-high-waisted leggings feature new nano-technology fabrication, which is designed to keep your skin feeling hydrated and body stink-free, no matter how hot and sweaty your workout. Plus, this unique fabric is made from the peptide amino acids of recycled fish scale, which helps reduce pollution.
The Perform Legging
Manufacturers now make anti-statuc leggings! Not just any leggings, though. These are *so* silky-smooth and light, you'll probably forget your wearing them. They made from a performance fabric that's moisture-wicking with lightweight compression. The real deal? They're made with 58-percent recycled nylon.
Womens Printed Side-Tie Tank Top
This cute tank is perfect for hot days. A slit on the side offers extra breathability, and the moisture-reducing fabric will keep your torso feeling dry during your workout. If you are looking for an extra zest, the colorful variants will be a best-seller for sure.
Solace Support Top
Wear this pretty, stretchy tank, and you'll feel all that extra air around your sides. It's constructed from silky and light "featherweight stretch" fabric, which is made out of sustainable polyester.
Contact one of the sought after private label activewear manufacturer and communicate your needs for wholesale apparel pieces for your store. Business owners can even get custom clothing especially designed for the brand's needs. So, drop your mail to the help team today!
Audio Version:- Summer Workout Apparel Pieces You Need To Invest in Asap! 
Direction:- https://goo.gl/maps/sZbRuy3gUpQ634v56