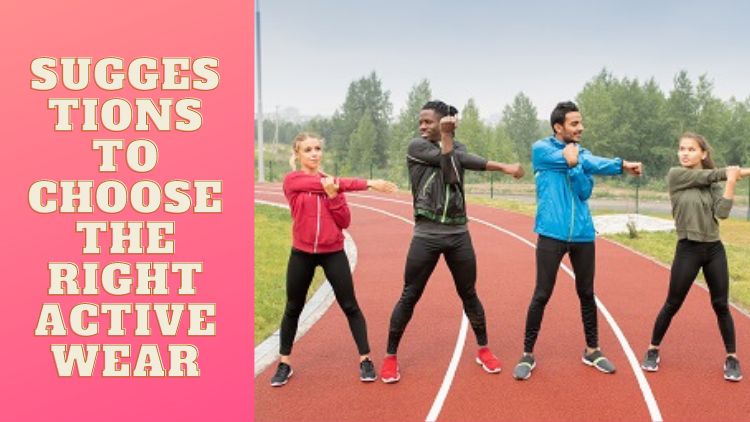 Suggestions To Choose The Right Activewear
Most of the people become modest and shy when they are about to choose their workout clothes. But rather than going for the real ones, they prefer to go for those which won't require them to spend much money. So as a result, they end up picking anything, literally anything when that shouldn't be the case. Whether you choose to workout at your home or you prefer burning some kilos at the gym, choose the right activewear to get the most out of it.
Given below, you will find some useful tips going through which you will be able to select the proper activewear the next time.
Suggestion #1
In the first, you need to make a list of what kind of workout you do. For an instance, if you happen to be a runner who has targeted certain miles to cover in the following week, then your activewear of course would have to be very different from those who do simple free hand exercises. You also need to remember the following factors while choosing.
The weather and seasons where you live
The total number of days you workout indoors and outdoors
The number of hours you exercise and your seasonal clothes
Suggestion #2
In the next, you need to take a note on the activewear you are having in your closet. Make a list of it. It can be like you are already having a wide range of tops, shorts, pants but you are lacking some good sports bras. The ones which are there have either turned shapeless or are worn out or are stained so obviously you cannot wear them in public let alone working out in them. In such a case, start measuring yourself:
•Using a measuring tape, take a note on the size of your breasts and hip.
 Muscles that you could have developed as you worked out regularly
Your upper as well as your lower arms
Size of your feet
Suggestion #3
Remember this one always, whatever exercise or workout you are getting involved in, always choose activewear that wick away the heat and sweat keeping you cool. Some really good online retail stores nowadays keep stock of all types of clothes that suits every kind of workout. In such stores sometimes, you even get quality clothes at discounts or on sale which is great for those who worry a bit more on spending too much money. But then, the best clothes always come with a good price, and why not, quality clothes lasts longer. A prominent activewear manufacturer in UK has brought a whole new exciting range of activewear, so business owners should wait no more but get in touch with such a manufacturer.
Suggestion #4
If you happen to be someone who physically prefer visiting stores rather than buying clothes online, always make sure to do a little bit of workout while trying your activewear like bending a little, stretching out a bit and walking back and forth. Make a note of the changes of how you are feeling. Always keep in mind that the clothes you are choosing should be a snug fit, but shouldn't be so tight as to restrict your movements.
A renowned activewear manufacturer in Canada has come up with a cool collection of workout wear for women that as an aspiring business owner, you should look through and in order to place your bulk order, you need to connect with the help team by dropping a mail.
Audio Version:- Click Here