Start Your Private Label Activewear Brand – 5 Simple Tips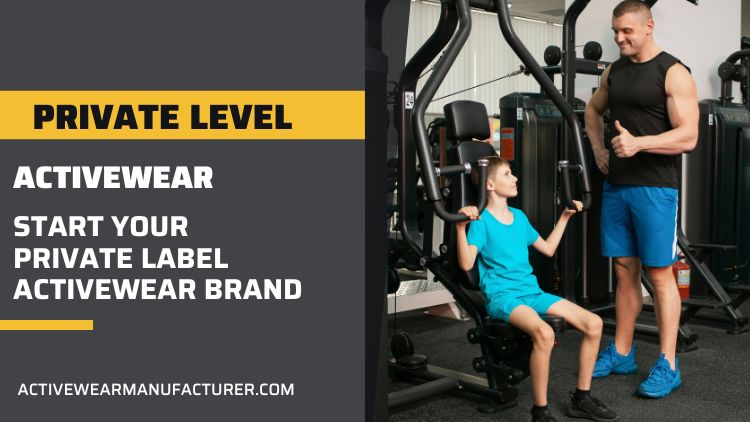 Launching apparel line under their own label is the new trend among the entrepreneurial minds looking to enter the competitive clothing market. In fact, more and more businesses are rooting to start their private label activewear brand instead of going the conventional way. And there are plentiful of reasons behind that.
Launching own apparel brand is much easier and cost-effective than ever.
The future of activewear niche is bright and shinning, with sales graph consistently (and quickly) rising up.
Customers want new and distinct varieties; the old range of tops, bottoms and outwears have been beaten to death.
Are you Planning to Launch your Private Label Activewear Brand?
Here are 5 simple tips to help you put forth your right foot on the right path:
1. Take (a lot of) Time in Selecting the Manufacturing Partner
One the perks of starting your own apparel line are that you don't have to start from the bottom. You don't have to spend thousands in setting manufacturing plants. All you need to do is find a good and reliable manufacturing partner. There are many private label apparel manufacturers on the scene. Look around carefully; factor their catalogue, their manufacturing facilities, their market reputation, their ability to meet urgent orders, the customization freedom you get and so forth when selecting from among one of them as your partner.
2. Dont be a Miser in Your Capital
Sure, if you have picked one of the top private label fitness apparel manufacturer, it's all going to be much affordable to you. Still, you need adequate capital in your hand for other tasks like distribution, selling, and marketing.
3. Go Crazy When Marketing Your Brand
You might have the best range of activewear—of high quality and very stylish. But this isn't sufficient. Customers won't come to you unless you make some noise. So go crazy when marketing your brand; spend sufficient amount of money and energy in your promotional efforts. Leverage on social media platforms to reach your target audience. Design unique and interesting campaigns that attract, engage and covert audience. Note: Don't overlook traditional marketing.
4. Have a Definite Business Goal with Definite Target Audience
You must have a well-defined business goal. And for that, you must be clear on who your target audience is, how you're going to engage them, what kind of apparels you should specialize in and so forth. Know exactly where you want your business to be in the next five years and the amount of profit you want to make. Be clear on your goals and work toward achieving them accordingly.
5. Measure the Outcome (Sales, Profit Margin) and Make Changes Accordingly
You won't hit the chords perfectly all the time. There will be time when everything will go wrong; you might not be making as much sale as you wished for, you customers aren't appreciating your collection. Instead of being disappointed, you must measure the outcome of your efforts and make changes accordingly to improve. So what your customers don't like the range of wholesale leggings you have; next time, get something much more appealing and something that they actually want. Learning and improving is the key!
Audio Version:- Start Your Private Label Activewear Brand – 5 Simple Tips
Direction:  https://goo.gl/maps/sZbRuy3gUpQ634v56