Smart Athletic Outfits: Wearing Them the Celeb Way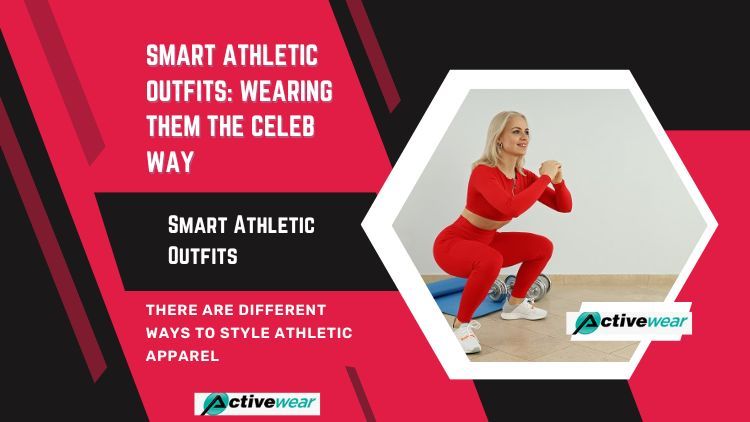 With more and more people takingthe healthy and fit life road, ditching junk food, no wonderthe demand for bulk athletic apparel has been so high lately. People want to feel stylish and at the same time they wish their fitness wear to befunctional, and the athletic wear manufacturers have fulfilled their wish in the form of the most interesting and awe-inspiring sporty designs.
However, what has made activewear really cool and hip are definitely the celebs and fashionistas with their street-smart looks. They experiment and bring the latest trends toyouwhile you hope that you can look as good as them someday, isn't it?
If you want to appear as hot and happening as them in athletic wear, then now is the time to gather some courage and start your journey.
Kaia Gerber and Kendall Jenners Way
Not into biker shorts? No problem! Just replace them with a trendy pair of tight shorts just like Kaia Gerber and Kendall Jennerway. Instead of wearing the same old boring tee, think of opting for an oversized pullover. For a more stylish look, add a spacious medium-sized tote to your outfit.
Bella Hadid and Emily Ratajkowski Style
When it's about athletic wear, then at least once you must try the biker shorts. They look really refreshing and are an ideal clothing piece for a sporty cool outfit. Feeling nervous? Don't be! Just follow sportswear experts Bella Hadid and Emily Ratajkowski and partner your biker shorts with a loose knit top or cropped sweatshirt.
The Ultimate Hadid Athletic Wear Inspiration
Now this one is the most common and probably the easiest look to achieve. To be 'gym ready', all you need is a wide-legged pair of sweatpants and a simple yet eye-catching sports bra. To get the ultimate inspiration, check out Bella Hadid's outfit where she showed that it's not necessary to forcefully go for the prints, and just a solid color sports bra and matching sweatpants can work well.
Following Kourtney Kardashian and Hailey Baldwin
Can anything be sportier than leggings and cropped tops? No! Let Kourtney Kardashian and Hailey Baldwin inspire you, while you get ready to rock the gym in this snazzy outfit. Like this, you also get the advantage of flaunting your perfectly toned legs and those sexy abs!
Ariana Grandes Secret Style Tip
Who says that a hoodie can only be used as a clothing item? You can also use it as an accessory, just like what Ariana Grande loves to do. Wearing your sports bra and tights, wrap the hoodie around your waist to achieve this happening look.
Taking Selena Gomezs Monochromatic Path
Another famous celebrity-favorite athletic outfit idea is the monochromatic joggers-sweatpants look. Here the colors can range from shades of beige to soft pastels to fiery red. Selena Gomez teaches how fashionable and edgy you can look when you match your jogger's color with your sweatshirt.
One of the most noted private label athletic manufacturers comes with a jaw-dropping inventory of top-notch private label clothing manufacturer
Relevant Blog:-  Athletic Wear Should you Choose Them and Which Ones are Trending