Six Types Of Leather Jackets That You Must Know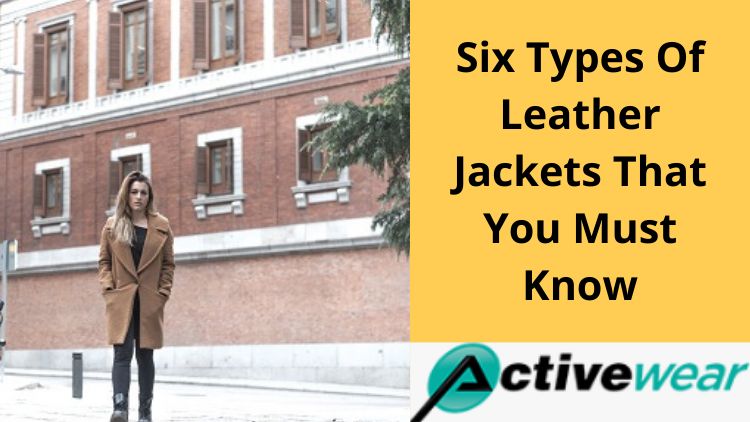 Leather jackets are an all-time favorite attire to pull off during winter. It has never gone out of fashion, and never will especially because of the wide range of designs that can be crafted out of the fabric. Leather jackets originally come in black and brown shades. Other materials can be added to the leather jacket by sewing or pasting. You need to get hold of a jackets manufacturer offering you a variety of leather jacket wholesale bulk ordering opportunity. One of the top wholesale clothing vendors in Atlanta offer the best range of leather jackets. The collection can stun any leather lover for sure.
Read further on to this blog to find out how many kinds of leather jackets are manufactured to date.
The Range of Leather Jackets
Leather jackets are manufactured broadly in 6 ways. Depending upon their design, purpose, and leather fabric, they are named accordingly.
Biker or Racer Jacket– biker jackets are generally rider jackets crafted for those who love biking. It is made of very strong and thick material, made to last long, and capable of absorbing a good beating. They are generally shorter in length, to facilitate the riding posture of a biker. The new version of the biker jacket is called the racer jacket.
Bomber or Flight Jacket– bomber jackets are engineered for supporting a pilot's body. It generally has a very simple design and comes in unisex sizes. It is also called the aviation jacket. The new version of the bomber jacket is known as the flight jacket. They have a furry hem and collar that play a key role in comforting the pilot.
Moto Jacket- specially designed for people who ride motorcycles, they come in unisex size. They are durable and thick that protects the rider from the wind, harsh climate, and even potential scratches and crashes.
Blazer- blazers serve the dual purpose of being casual and formal at the same time. Leather blazers look super cool if paired with jeans and tees.
Coat– leather coats are low-hanging ankle-length or knee-length apparel with either a high-neck or a flat neck. Coats go well with dresses and jeans alike. They give out a very appealing and attractive aura.
Faux Leather Jackets – made inorganically, they mimic the leather material without sacrificing an animal for its skin. These can be made in any of the above ways and can be customized as required.
Know The Best From The Best
It is important to recognize leather and jacket designs. It helps in finding the right jacket to suit your purpose. One of the top-rated clothing manufacturers Brisbane produce bulk jackets wholesale that are trendy, high-quality and are loved by business owners making them to stash the best for their store in bulk. Get amazing deals and a range of stylish products to choose from. Place your bulk order to enjoy quality products that are sure to make chins drop. Don't miss out!
Audio Version:- Click Here