Rules For Men to Wear the Correct Gym Clothes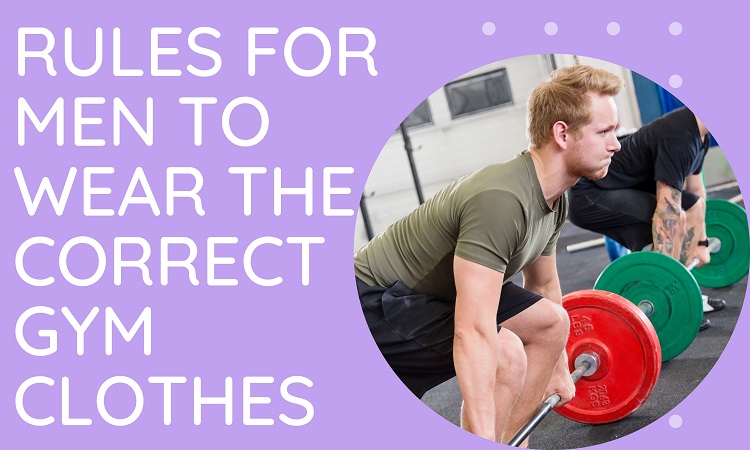 One of the popular gym wear wholesale manufacturers have designed a collection of men's apparel pieces that you can look through. Check out the blog below to know more about the basic rules you should stick to for your daily workout routine.
When you're slogging hard at the gym, staying cool and comfortable in moisture-wicking clothes is important. Make sure to look for workout clothes that are designed to keep the perspiration away from your body. Wear a performance t-shirt which is enabled with an anti-microbial silver underlining that will protect your skin from infection causing bacteria. Ideally the wicking or performance fabrics are generally made of polyester and Lycra blends.
Do not wear workout clothes that are too lose or too tight. This will constrict your movement during the fitness routine. You need to choose materials and a fit that gives you freedom of movement. The small percentage of spandex helps to alleviate a greater range of motion during exercise and provides a very comfortable fit without being too tight. These apparel pieces are designed with an aesthetic appeal as well that will make you feel confront too.
The footwear you choose for a workout routine should provide proper support and protection to your feet. A lot of men tend to wear flip-flops which is a big no-no. Wearing appropriate footwear actually reduces your risk of injury and improves your physical performance. Sometimes you can spot people wearing sandals while running or at the treadmill, this is like the worst case scenario ever.
Honestly, accessories like jewelry is super unnecessary for the gym. Even if it's a wedding ring, you can either take it off and keep it in your locker or simply keep it at home, if you have a fear of losing it at the gym studio.
One of the sought after fitness apparel manufacturing companies in USA have come up with a range of men's sartorial gym apparel that you can look through. All you need to do is browse through the expansive assemblage of trendy apparel pieces and drop a mail spelling out the needs for functional apparel. These are also offered for discounted rates.
Relevant Blog:- Back To Gym Clothing Requirements
Audio Version:- Click Here
Direction:  https://goo.gl/maps/sZbRuy3gUpQ634v56