Performance Bottom Wear That Has Become a Fashion Favorite As Well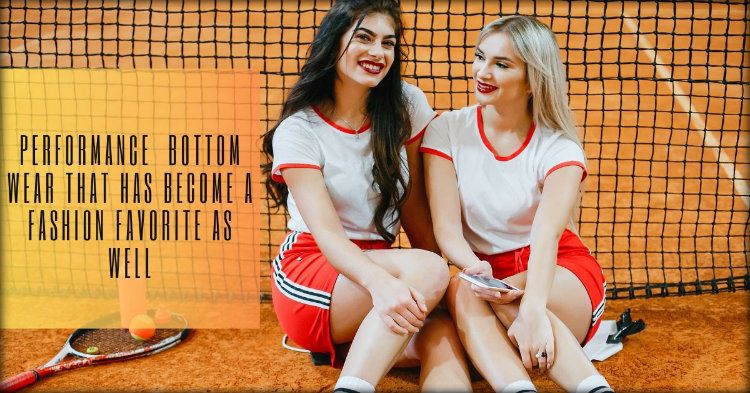 If you love to mix up your workout routine that it's obvious that you don't really follow monogamy when it comes to clothing. Hence, in this case you need an array of such clothing that will allow you to work out well. Therefore , in this case the importance of specialized clothing emerges. As much important a top wear is, the aspect of the bottom wear is something that cannot be ignored. Be it a pair of leggings , cycling shorts or even track pants. You need certain bottom wear pieces that will not only be functional but comfortable as well.
Hence, one of the popular sports apparel manufacturers have come up with a unique collection of clothing that you can have a look at.
Dance studio
For activities like dance, you need certain bottom wear that will allow your muscles to work during the activity. and relax afterwards. Therefore in such instances you'll need leggings that has medium compression ability, breathability as well as sweat-wicking power.
You cannot ignore the aspect of style as well. Trend is a major factor when selecting clothes for activities like dance.
Yoga
When you're melting into savaasana and slowly forgetting about life's daily stresses , comfort stands out as the key. Hence, in this case you'll need cropped leggings that are made with low-compression fabric. This will provide the adequate amount of support to the muscles. Not only this, if you're performing hot yoga then chances are that you need such leggings that has great sweat-wicking power as well.
Cycling
For cycling you can either wear a pair of high compression leggings or cycling shorts. Therefore , depending on the climatic conditions you can wear either of the bottom wear. Make sure that it is made of a high quality breathable fabric that has anti-microbial qualities as well.
Since you need to cycle for a longer period of time, hence it will be advisable to select such pants that has flexible crotch area as well.
Therefore, if you want to include trendy wholesale gym leggings uk in your store , then make sure to get in touch with certain manufacturers. All you need to do is browse through the expansive collection of clothing. Select the required pieces that you want to include in your store. After doing so state the bulk needs to the customer care team.