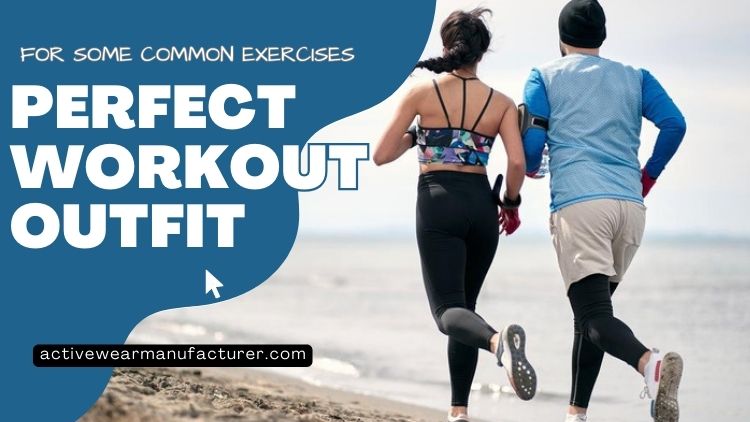 Perfect Workout Outfit For Some Common Exercises
To hit the gym (especially when you are used to being a couch potato), sometimes you need a little motivation and good gym apparel can do that. Activewear that doesn't help throughout a workout can be a huge disappointment apart from stopping you from getting the most out of your exercise regime. Quality workout outfits will easily make it through a hard routine, all the while helping you feel your best. A famed activewear manufacturing company provides a huge inventory of fabulous, top-quality wholesale gym clothing!
Gone are those days when any workout attire would do for any exercise. These days, for almost every exercise, there is a suitable workout outfit for it. Given below are 4 special workout outfit ideas for some common exercises:
Running
When you are hitting the road or a trail for a run, you need clothes that will help you stay comfortable. Pay attention to the terrain and the forecast before picking a running outfit. It will also be wise if you are prepared for the unexpected weather changes. Figure-hugging clothes are usually best for runners as they feel like a second skin and lessen wind resistance while running. Layer up well if it's cold. Go for a base layer and fitness leggings or training tights and add extra layers if required. Choose well-ventilated, breathable apparel like a sports bra and dri-fit shorts if it's hot. Such clothing will allow air to pass through and sweat to evaporate faster.
Weightlifting
When you are lifting weights, it's important that you are able to move through the full range of motion in your workout clothing and because of this, you need to opt for breathable, light clothes. Exercising means sweating, so go for apparel that is crafted out of moisture-wicking materials, as it will help you to stay cool. To begin with, pair a fitness tank top with sweat-wicking leggings and finish it with durable sports sneakers.
Yoga
Form-fitting clothing will help you do the asanas smoothly in a yoga class. Heavy clothing like a hoodie or sweatshirt with joggers might be good, but till you reach the yoga studio. It won't be too comfortable while holding a downward-facing dog. The perfect yoga outfit would be a sports bra or a tank top with yoga leggings. High-waist leggings are quite a thing these days. They not only make you look more attractive but keep you secure as well, i.e. they won't fall down if you are upside down.
HIIT
Changing direction, sprinting, bouncing, and jumping are all parts of an HIIT workout. Search for figure-hugging leggings, a racerback sports bra, and shoes with good traction in order to get the most out of your HIIT workout. Dri-fit workout clothes are perfect as they will keep you dry even in the hardest HIIT exercises.
One of the most prominent fitness wear manufacturers brings forth a large collection of premium-quality, striking, affordable activewear clothing for French activewear brands!