List of Trendy Activewear That'll Change Your Workout Game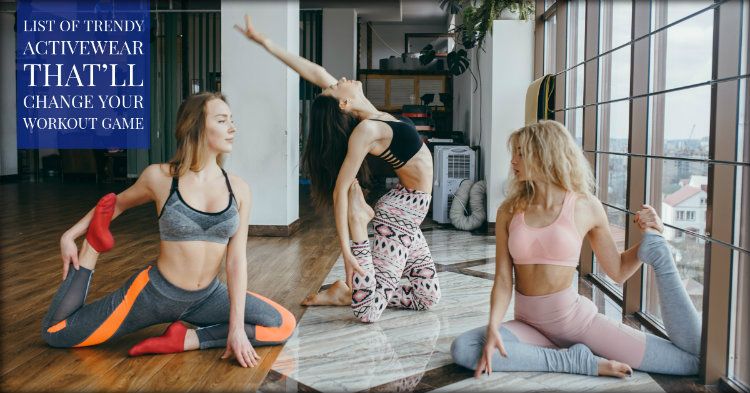 Remember the time when activewear clothing only meant a pair of fitness leggings and a top. Since then activewear brands and manufacturers have come up with many new styles and formulas that not just cater to activewear but smart athletic wear as well. To train and exercise well, women definitely need a set of clothing that will support her and boost her performance during the same. It can be anything from a pair of encapsulated sports ra to compression shorts that won't weigh her down during the activity. When opting for the best activewear in the assortment, make sure to select such bulk activewear that are breathable and made with the best artificial fabric. Meanwhile find out about the essential activewear in the blog below.
Trendy high-waisted Leggings
You can either opt for specialized leggings for different types of activities or purchase one that you can wear to all sorts of training. These leggings are specifically high-waisted and are made with the best of the polyester fabric that is smooth, soft and feels extremely comfortable on the skin. Since the fabric is moisture wicking in nature, the leggings won't weigh you down while you sweat tremendously during the workout.
Ideal tank tops
If you love a good minimalist and utilitarian look not only in mainstream clothing but fitness clothing as well, then the tank top is really for you. The racer back tank top with a padded bust area is great for running the treadmill or working out in the open on the go. In fact, if there's a nip in the air, you can also wear a sports bra that as a supportive layer with it.
Sexy sports bra
Who said that a sports bra can't be sexy? Some women's activewear manufacturer with their love for quality intimates and the knowledge of fitness clothing have come up with exclusive pieces that spells sexy. In fact, the sports bra will make you look stylishly chic in the fitness arena. Hence, make sure to invest in one of these if boring is the something you want to get rid of in the next year.
Skinny jumpsuits
Jumpsuits has long been popular in the mainstream fashion clothing. But in the recent times, skinny and performance-oriented jumpsuits have also been introduced in the fitness fashion area. These are actually super-comfortable and can be worn for almost all types of activities. Be it yoga, Pilates or any other kind of indoor training, the jumpsuit can be a change from the everyday legging attire.
Hoodie lover
A nice hoodie is a great layering element when you want to workout in the open. These are super comfortable for the weather and can be otherwise worn as a smart outfit be it for a hangout session or an event organized by the office.
Thus, retailers who want to include such clothing in their blog can get in touch with activewear suppliers. All you need to do is browse through the unique collection of clothing that the manufacturer has in store and state the required needs to the customer care team.