Learn The Interesting Facts About Activewear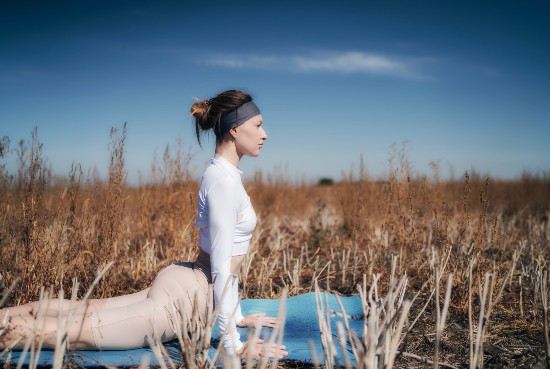 If you are reading this article from the comfort of your office desk, there is a likelihood that any of your colleagues wear aptly sort of activewear. Nowadays, sneakers, yoga pants, sports bras and other activewear are at the top of everyone's wish list because wearing these clothes are new normal. In previous times, these clothes are largely used by athletes or sportspeople. For those who are associated with some kind of physical activity use these clothes.
But now the scenario has altered. Activewear has now become the hottest fashion of the century. And undoubtedly this activewear trend would not end very quickly because it is here to remain. But many of us don't know what activewear is. So let's dive into some interesting facts about activewear including the definition, types, used fabrics, sustainability etc.
Definition of Activewear
As per the Oxford Dictionary definition, active wear denotes those special clothes that are worn for different sports, outdoor activities and exercise. But the usage of activewear doesn't only get limited to the sports or workout sector. Nowadays, wholesale activewear is worn worldwide for regular usage, office usage and occasion purposes too. This is because activewear is super comfortable, versatile and trendy.
Types of Activewear
As we said earlier, activewear is only designed for sports and workout purposes but nowadays, you can get a wide range of activewear which you can wear with any dress. When it comes to the matter of categories of activewear, it can be of numerous types. Activewear means not only clothes, some shoes and accessories also are included in the list of activewear. Below we are mentioning the pieces of clothes that are used to make excellent quality generally regarded as active wear.
Tank tops
Graphics tees
Pants
Crop tops
Shorts
Hoodies
Sweatshirts
Pullovers
Rompers
Socks
Lingerie
Hat
So apart from these clothes, activewear also includes sports jackets, crew neck sweaters and sweatpants with a side zip which are made specially to absorb sweat. In the next segment, we would discuss what fabrics are used to make excellent quality active wear.
Fabrics of Activewear
It is unnecessary to say for what purposes activewear is made. Obviously for doing innumerable workouts and sports throughout the day. Therefore, the fabric of the activewear is needed to be the most comfortable, durable and flexible. Activewear can be made up of multiple fabrics but each of them is required to fulfil at least two or three qualities. But many fabrics go beyond that.
For instance, wholesale gym clothes are made up of special fabric that can not only reduce the amount of body sweat but also make the body dry and cool. Most activewear is made up of material that is breathable, anti-odour, comfortable and lightweight. This is why, activewear is made with synthetic materials like polyester blend. But nowadays, a blend of natural fabrics is also used to make a wide range of variety active wear such as bamboo.
Yes, you read it right. Bamboo is now used to make activewear because bamboo is a lightweight, breathable, comfortable and moisture-wicking fabric. It can also offer UPF 50+ sun protection which makes it an ideal option for making sustainable activewear. Synthetic fabrics are chemically treated to possess those qualities but bamboo fabrics have everything naturally. The bamboo fabric reduces skin inflammation and thus is regarded as the most comfortable fabric of all.
So, we hope this article would help you to get a primary idea about what activewear is and its type and fabrics. Contact us to get a wide array of comfortable and trendy activewear and download our Latest Activewear Catalog.