Learn The Advantages of Wearing A Sports Bra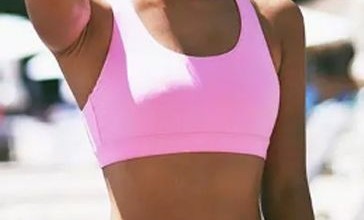 As the name indicates, a sports bra is considered the perfect option for sweaty activities and sports. But the scenario has changed completely these days because sports bra has now become a hot favorite in the fashion industry. The main reasons behind it are their sturdiness, excellent support, comfort, and sweat-absorbing nature. Sports bras are specially created to offer immense support to the breasts while doing any physical activities.
Apart from immense comfort, the sports bra has a wide array of benefits that make it a must-have for all ladies. Wearing a sports bra can deliver immense confidence to carry any outfit. Whether it is a traditional outfit or a Western attire, a sports bra can go well with any outfit. When it comes to creating a style statement with a tank top, crop top, or low-neckline attire, wearing a sports bra can complement each of them.
For these extraordinary benefits, sports bras now become a mandatory piece of clothing in millions of ladies' wardrobes. You can buy these bras from any top activewear manufacturer. Below we will discuss some major benefits of wearing a sports bra which can help you rejoice in the trendy fashion ethnicity. Sports Bra manufacturers are now offering a wide range of Sports Bras.
Keep Discomfort Miles Away
The very first benefit of wearing sports bras is their capacity to offer immense comfort. Sports bras minimize breast movement and help the breast to maintain its shape all day long. Regular bras cannot offer such comfort and stiffness that sports bras can deliver. For those women who are associated with sports, strenuous activities, or any other sweaty workouts, a sports bra is a staple piece of lingerie. With a sports bra, you can keep discomfort miles away.
Help Breasts To Maintain The Shape
Another intriguing benefit of wearing a sports bra is its ability to maintain the breast shape. Breasts contain muscle ligaments that can lose shape due to stretching out. If left unnoticed, this can make the breasts saggy. Apart from that, the ligaments can completely get damaged which is irreversible.
So, what can be the solution to all these issues? The answer is only sports bras. These bras are specially created to offer immense support to the breasts. Even for those who have heavy breasts, full-figure sports bras are ideal for them.
Lessen Breast Pain
Do Know that wearing a sports bra can reduce breast pain. When any strenuous workout is performed, the muscles of the body also move. This can cause serious pain and soreness in the breast muscles. Conventional bras can not offer adequate stiffness to the breasts but sports bras are unique because they help the breasts to be in shape. This ultimately reduces the pain in the breast.
Increase Blood Circulation
Sports bras don't have any hooks or elastics and this makes sports bras ideal for generating healthy blood circulation. For this reason, often doctors suggest using these bras rather than regular bras. Sports bras are made with special cotton material that can absorb the additional body sweat and offer a dry and cool feeling. This increased blood circulation and sweat-absorbing feature of sports bras make them worth buying.
Boost Confidence
In comparison to traditional bras, sports bras offer more coverage to the breast which offers the users confidence to jump, bend, twist, or do anything of their choice. No matter where you are, or what you are doing, sports bras can look good with any outfit.
So you can see there are multiple boons of wearing these bras. Whether you are a regular fitness freak or are searching for lingerie that you can wear on lazy days, sports bras are the ideal ones on that note. So have you tried sports bras yet from any athletic wear manufacturers? If not then contact us to get a wide array of comfortable and trendy sports bras.