Key Features to Look for in Mens Activewear Pieces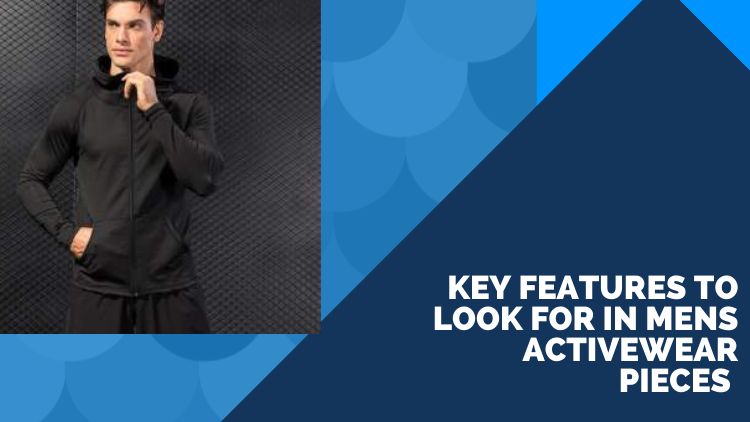 Business owners can get in touch with one of the sought after activewear manufacturer Australia and check out the clothing assemblage to find designer workout wear. Meanwhile, let's read on the blog below for more insights on the key features.
 Ideally, the men's activewearsizes always differ from ther regular clothing or suit size. Since, you demand a lot more from your activewear than you do from your working wardrobe, chances are that you will need some extra fabric when it comes to sizing, providing the space to pull, and other physical maneuvers required for the workout routine.
It's true that low cut stringers may show off maximum muscle, but these are not practical for the training. Men's activewear should be functional, and consist of such designs and shapes which flatter the body and move with you during training. Therefore, make sure to choose your activewear not owing to what the trends say, rather what your body needs for the workout.
The rise in the popularity of athleisure has seen that fashion and fitness has merged which has eventually encouraged people to adopt a healthy and active lifestyle. A lot of manufacturers are coming up with amazing clothing pieces that scores high on these unique features but never fails to stand out for the fashion elements as well.
Wearing extra layers to burn more calories is a myth. What you exactly need is a clothing piece that will not make you feel bulked up but at the same time will provide you with comfort. The purpose of wearing layers is so that in colder weather you can keep warm and drop layers as you heat up.
Cotton may be comfortable when it's dry, but not recommended for your workout routine. Look for artificially modified fabrics that are great for your training. Technical fabrics are advanced to prevent snags, wick sweat, and allow skin to breathe.
Get in touch with one of the popular wholesale athletic apparel distributors and spell out your needs for trendy men's workout wear. All you need to do is look through the vast assemblage of customizable fitness wear and look for the MOQ of the products. Drop a mail stating the bulk needs to the help team.
Audio Version:- Key Features to Look for in Mens Activewear Pieces 
Direction:  https://goo.gl/maps/sZbRuy3gUpQ634v56