How Top Manufacturers Work with Their Custom Fitness Apparel Wholesale?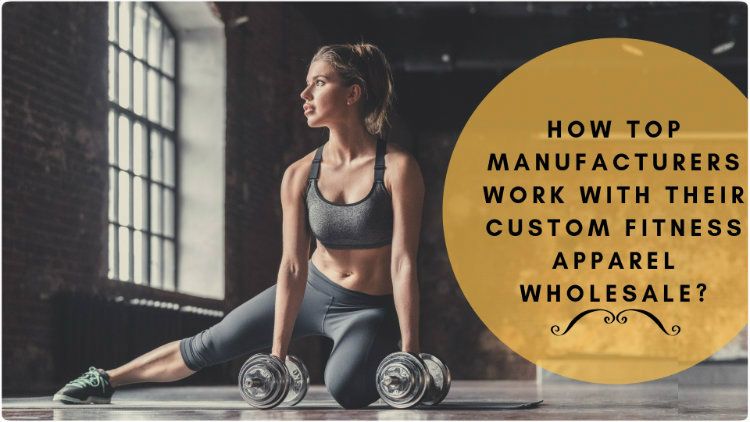 Custom fitness apparel wholesale has become one of the most wanted clothing styles in the country right now and a lot of new manufacturers are unable to handle the production pressure. However, there is always something to learn from the pros and top people and this blog looks at how the very best fitness clothing manufacturers work around it and still come out on top, every time. Here's a look at some of the points –
Have a design team ready
A few manufacturers outsource their custom order's design requirements and that obviously takes more time. However, the best doesn't go this way at all. In fact, they have an in-house design team that receives the vector samples and works around it, gets it approved by the client, and sends it to production within a few days. This makes the process a lot faster and without major hurdles.
Install more Custom Infrastructure
With the rise of bulk custom orders, it makes a lot of sense that big manufacturers have more infrastructure in place that can handle these types of orders with ease. It might seem like quite the unnecessary investment to make, but that's where the fault is. The demands are rising and getting more into the supply mechanism will always workout for producers.
Divide Labor Efficiently
Many new manufacturers cram all of the processes into small factories that cannot possibly take that amount of load. Top of the food chain people however work very differently. The have big units that work in sections and specific skilled labor is employed for certain kinds of work. This reduces error, time, and increases production efficiency, bulk manufacturing and time value.
Have set Designs in Place Already
There are many retailers and distributors who know they want custom but have no clue of what works and what doesn't. In such situations, a template brochure works best and gives them some idea of what good trendy custom fitness wear looks like. The clients can then work on them and come with something faster rather than wasting all that time trying to think of a design.
All of these are skills that might need investment to be implemented on a large scale, but the principles can also be applied to become more organized on a smaller scale by newer retailers. This way, they will more work done on the base level and grow with a sturdy foundation. Most of today's manufacturers fail to do this and run after money, thus resulting in short stints.
Manufacturing is not an easy process and there are a lot of responsibilities that one needs to take care of in order to climb the ladder and become a top guy. However, much like in fitness and getting a good physique, there is no short cut here also.