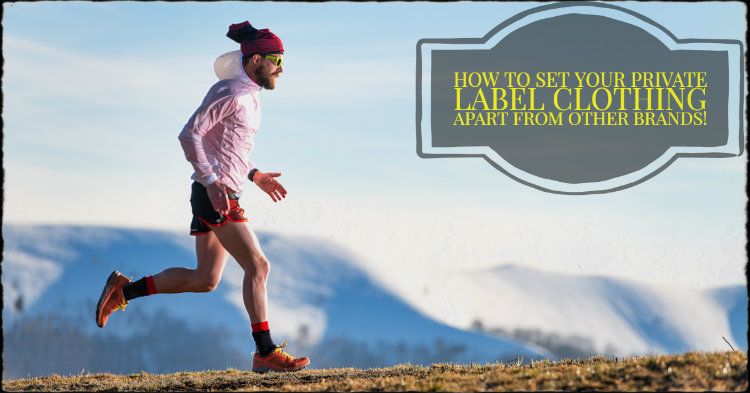 How To Set Your Private Label Clothing Apart From Other Brands!
Private label brands are popping up here and there, and if you want yours to stand out of the crowd, then you have to put due effort. In this blog, we are going to take a look at some of the things you can do to make sure that your private label clothing collection is on track.
Want to find out how to set your brand apart with the help private label clothing manufacturers? Let's take a look now!
Keep your creativity alive
As a retailer, it is very important for you to keep the creativity alive and ask your manufacturers to customize accordingly. When you make that happen, you create a sense of uniqueness in your collection that is your own.
No amount of private label brands can hinder your own artistic vibe, and it also creates a unique niche for you in the audience. So, make sure you think creative and implement those ideas with the help of your manufacturer.
Hire a designer
If you want to see your brand grow, then you need to hire a professional designer who will give more congruity to your raw ideas and make it implementable. Hiring a designer might seem like an investment, but it is a necessary one by all means.
You can also think of giving the new fashion graduates a chance, because these are the fresh blooms bubbling with a million ideas that are just waiting to find the right channel. Also, since they can be hired as interns and associates, it is less of an expense for you.
Start new clothing lines
There are thousand variations of things within the catalogs of the best fitness clothing manufacturer USA and you can pick and customize accordingly to keep new things coming into your brand expansion.
Start a unique line of sports bra, or take up a new collection gym leggings inspired by summer – there are a myriad of options and combinations and you can make it all happen at once.
These are the 3 things you can do to make your private label brand more unique than the ones around you and gain a significant business edge over the others. So don't wait any longer – just follow these steps and you are good to go!