How to Choose the Right Women's Bottom Wear ?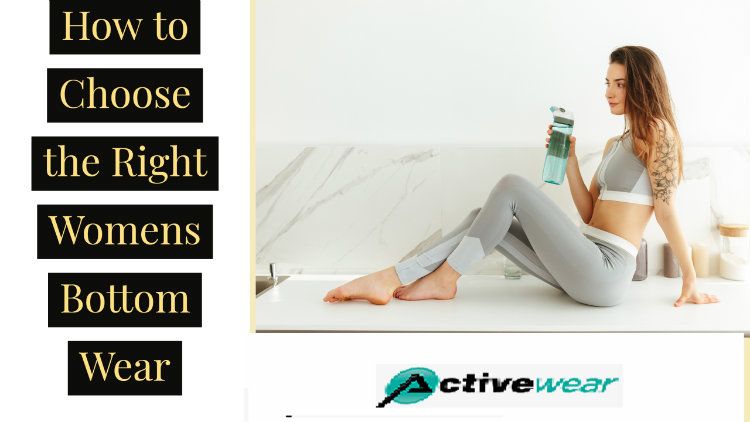 Now that you've settled with a workout regime, it's time to invest in the right collection of clothing pieces for the same. Much has been highlighted about the benefits of the right variant of clothing. However, specifically the right variant of bottomwear will help you go a long way, quite literally!
Therefore, make sure to contact one of the popular wholesale men's and wholesale kids clothing suppliers. Thus, read on the blog below to know more about the same.
Fit & Length
When you're choosing leggings, the primary thing that you need to consider is the length. There are three main variants that you need to look for. The full-length leggings extend till the bottom of your legs. These are perfect for the cooler climate. The capri leggings extend below the knee, around the mid-calf. These provide more breathability and is perfect for the summer season. You can even opt for either mid-rise leggings or the high-rise variants which is perfect for the abs days.
Fabrics
Another important thing that you need to consider before selecting leggings is the material. The type of fabric completely depends on your goals and needs. If comfort is your main concern then make sue to opt for a cotton blend fabric. These are soft, breathable and most importantly allow you to workout for a longer period of time.
Synthetic fabrics on the other hand is perfect for the effective workout routine. It can be anything from nylon, spandex and even polyester. These materials consist of moisture wicking properties that will help you to stay dry.
Features
Leggings should consist of certain features that will make your workout regime a lot more favorable. Pockets are an important factor that you need to consider, these will allow you to keep your phones, card and even keys. The right kind of waistband is perfect for providing a support to your waist. This specific feature will allow you to keep your leggings in place as well. Let's not forget about the design. Showing off your personality in your athletic wear is easy. You can simply opt for the minimalist variants or something that is super bold and trendy.
Retailers who wish to include trendy fitness wear in their store can have a look through the collection at mens gym clothes online. All you need to do is select the required pieces and state the bulk needs accordingly to the help team. You can even get discounts on the same.
Audio Version:-  How to choose the right women's bottom wear ? 
Direction:- https://goo.gl/maps/sZbRuy3gUpQ634v56