How Grossophobia Movement Has Influenced Fitness Clothing Manufacturers Today!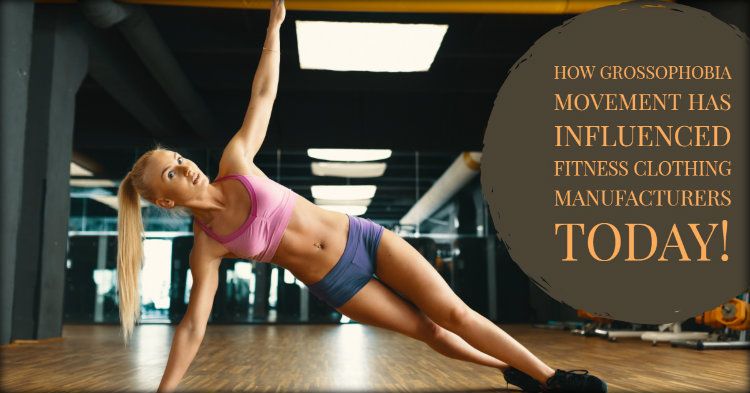 Grossophobia is a term that has recently found its way into mainstream English language, and it basically means the fear of fat people. However, with a number of fashion and blog campaigns by some of the big names in both the industries, this has come to addressed rather significantly.
Today, the campaigning has affected manufacturers on a whole new level and they are all giving activewear manufacturer australia a new and more detailed look. Let's take a look at how that happened!
The Instagram Fat and Fit Debate
The 'either fat or fit' has been annihilated by a social media platform – and people around the world battling with body image issues cannot thank Instagram enough.
There are tons of influencers online like Curvygirlmeetsyoga, Leebee2321, and mynameisjessamyn among others who are resting the case once and for all with their unbelievable fitness.
Manufacturers are finally realizing the value of the plus size market and its current potential – thus working harder to make a more informed effort to creating better sports clothing for plus size people!
The Big Names Have Reeled in
When things change at the top, the effect trickles down to the roots as well – and nothing has elucidated this analogy better than the Grossophobia movement.
With celebrities and big-shot bloggers becoming more inclusive and encouraging of fitness and body positivity, manufacturers have finally got the hint. Trends have changed and brands like JCPenney, Target, Eva Mendes, an Victoria Beckham have started with their own private label clothing lines!
Even magazines that were earlier known for their slim and trim models on the cover have started shooting and printing plus size influencers like Ashley Graham and Iskra Lawrence!
Mainstream Fashion has Caught On
The movement has forced mainstream fashion to take note and how can athleisure stay far behind at all. manufacturers of sports bra and fitness clothing have made massive changes to their collection and are out with a new message – "a woman is much more than her size".
But this change in dynamic is not limited to women alone and plus size men are getting plenty of attention from manufacturing hubs as well.
It now seems evident how important plus size inclusiveness was – especially to fitness clothing. It always deserved the attention and effort from manufacturers – because the variety will be an encouragement for people who are battling the ills of obesity.
Once they do feel part of the fold and see for themselves that there is attention showered upon them as well, their will to become fit might thrive. And at the end of the day, happiness and health are the only things that matter!
Audio Version:- How Grossophobia Movement Has Influenced Fitness Clothing Manufacturers Today! 
Direction:- https://goo.gl/maps/sZbRuy3gUpQ634v56