How Are Women Decking Up Their Workout Closet In This Year?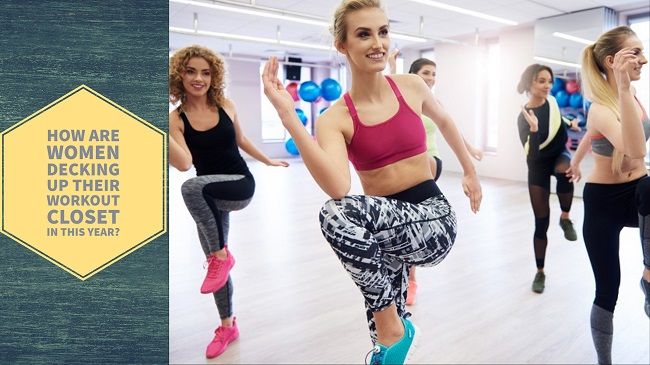 The worlds of sport and fashion have barely been blended. Earlier, ladies had to pick between style and practicality when doing their training. In recent times, activewear from popular activewear manufacturers usa has become a style statement in its own right.
Research has shown that ladies are more inclined to start their training regime once they have the ideal workout closet.
Bearing that in mind, we have put together a fundamental guide for the must-have items in a woman's workout closet.
Wicking T-Shirts
Wicking t-shirts are ideal for summer months and warmer days. Their high-tech synthetics stop you feeling overheated, instead make you feel super light. They work hand in hand with yoga pants and sports bras. The majority of breathable sports t-shirts are sold in high street shops. For those who are wishing for a reasonable substitute, baggy typical tees will also offer you the breathability and comfort needed for an exercise.
Insulating Outerwear
If you workout outside, you must think about layering up throughout the colder months. Go for thermal fabrics as they will protect you all through your training. Running jackets are water-resistant, durable, and lightweight, shielding you against all climates. For some, sporting jackets inside produces more sweat, and efficiently, a higher weight loss. Hoodies are perfect for this. Their fleece, thick fabrics will offer you the results you long for, whilst looking super fashionable as well.
Running Pants And Yoga Pants
Yoga pants are the dream of ladies' sportswear. These reasonably priced items of clothing are very versatile as their elasticity offers steady comfort, so are perfect for training like squats or pilates.
For intense workouts, running pants are recommended. They are lighter fabric and are in charge of perspiration. Their resilient and breathable synthetics move more freely along with your body's movements that means when you sweat, it evaporates faster.
Sports Bra
A typical part of a lady's workout kit is a reliable sports bra. Picking the incorrect fit can harm breast tissue and result in drooping to your skin.
There are three major sports bras to select from:
 The Combination Bra
 The Encapsulation Bra
The Compression Bra
So, business owners if you want to make up most of a woman's workout wardrobe then you will have to ensure you are sourcing quality products from a reliable fitness clothing manufacturer. Contact the support team and bulk order.
Audio Version:- How Are Women Decking Up Their Workout Closet In This Year?
Direction:- https://goo.gl/maps/sZbRuy3gUpQ634v56
Video Version :– Click Here