HOTTEST TRENDS IN GYM WEAR FOR 2019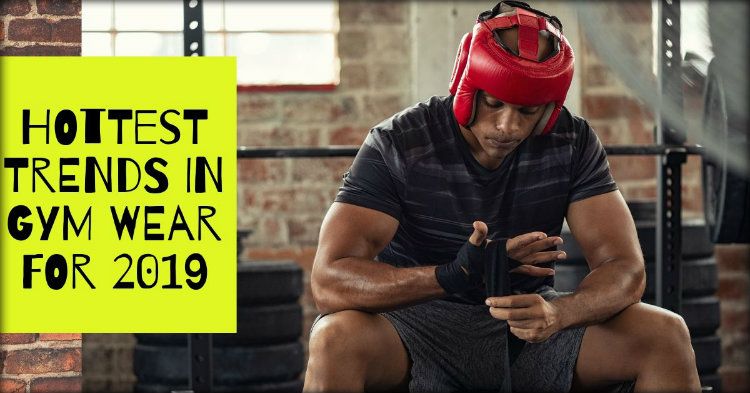 Going to the gym is not about fitness anymore it is also about fashion. That's perhaps the reason why the global gym wear fashion industry has become a billion-dollar behemoth with celebrities and trends dictating the purchasing habits of the masses than personal preference and comfort during exercise. All the major brands, distributors, retailers and gym wear wholesale manufacturers have sat up and taken notice of the gold rush that this market is expected to become and today gym wear is available in a multitude of options for every gender and demographic, promising the best in both function and fashion.
Here are some of the top gym wear trends for 2019.
Color Blocking
This trends adds vibrancy to basic yet bland grays and blacks that dominated gym wear for several years. This is one of the most ideal way to liven up your gym wear and the overall look is very easy to ensemble. We're talking brightly colored workout-shirts, sports bras, and leggings and even socks! Not only is black and gray boring and repetitive, it makes the entire fitness lifestyle dull and depressing.
Bike Shorts
First things first, bike shorts are not just meant for cycling! These shorts are great for the gym, sports, Pilates, cardio and yoga when sourced from yoga clothing manufacturers. Bike shorts are back for very valid reasons and are now modernized with longer line styles that are spectacularly flattering on the body. These high-waisted shorts give you all the support that you need and can be effortlessly paired with tank tops and oversized hoodies.
Mesh Panels
Mesh paneling on gym wear is expected to be the winner this year as well. Mesh panels are expected to be trending all through the year especially in tops and sports bras. Not only are mesh panels the perfect combination of fashion and function, they also provide breathability and sexiness. Mesh panels are great because if you have engagements after your workout, you can wear these to such engagements and still expect to draw eyeballs. For the class of 2019, mesh panels will be trending in leggings, shorts, t-shirts, and even workout jackets.
Bright chunky sneakers
Bright colored chunky trainers are going to be popular this year. Right from the depths of the 80's, the bright colors are back and are being increasing sported to gyms all over the world especiallly in chunky sizes because size does matter. Bigger is better and super-size bright colored trainers are going to be a major trend for all through 2019.
Matchy-matchy sets
Matching tops and bottoms are trending this year making it so easy to get dressed. Matching sports bra and top in the same print leggings will not only give you enough style but enough sass to attract the eyeballs. They not only flatter all shapes and sizes but also add the much-needed vibrancy in your wardrobe.